Vegan Side Dishes
Believe it or not, vegan side dishes consist of far more than just plain old salads and veggie plates. Here at Right Foods we're proud to provide nutritious, convenient and tasty meals for the foodies who care about their wellness, as well as their imprint on the planet.
These side dishes are filled with vegetables and grains, making them a great addition to any meal- you can even serve them as the main course themselves!
In this article, we're sharing our favorite side dishes that are perfect for the family dinner table, as well as parties, potlucks and all kinds of spontaneous get-togethers. From spicy stuffed avocados to pad thai sushi, we have all your vegan side dish needs covered.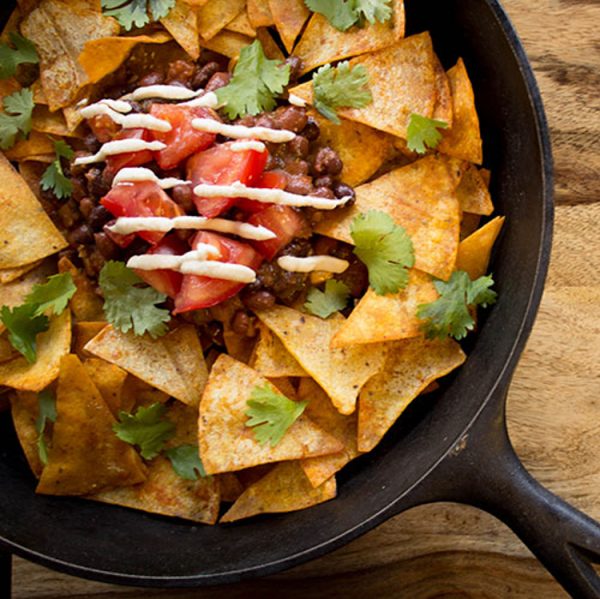 Our Favorite Vegan Side Dishes
Whatever you're looking for, wherever you're headed, this list has the most delicious easy-to-prepare vegan side dishes. Happy cooking!
Who said ramen has to be served hot? Created by @thecuttingveg, this ramen salad is served up with a crunch, sure to delight everyone at your table! One bite of this salad will have you coming back for more every time. You might even change the minds of avid meat-eaters with this one…
There is something so perfect about pairing our delicious, plant-based chili bean soup with flavorful cashew cream and pouring it over homemade tortilla chips. If you're looking for a vegan side dish to add to your meal, these nachos are the perfect treat.
Yes: our vegan ramen cups are crazy-good on their own, but you can really kick them up a notch by turning them into a vegan side dish with a few simple ingredients! @plantfullybased used our packaged vegan teriyaki noodles and turned them into little dumplings that will please anyone at your table. Just don't expect to keep any leftovers with this recipe!
Just when we thought avocados couldn't get any better! Stuffed with our black bean and lime soup and mixed with bell peppers, garlic, cucumbers and jalapeños for a kick, this vegan side dish will disappear as soon as you put them on the table.
Craving a light, but super healthy and high-protein meal? This is it! The tasty Mediterranean flavors in this salad make it an instant favorite. A must-have for BBQ parties, too- just toss it in a bowl to combine, and *viola*!
Tired of missing out on all the cheese fries? The wait is over! Bring these with you to your next party and prepare to be the star of the show. These fries are topped with our vegan french lentil soup and a yummy "cheese" sauce that will have everyone saying, "I can't believe it's not cheese!"
Created by our friend Francesca over at @plantifullybased these enchiladas make the perfect addition to any meal, any time of the year. Coming in at under 30 minutes from start to finish, these vegan enchiladas are as easy as they are delicious.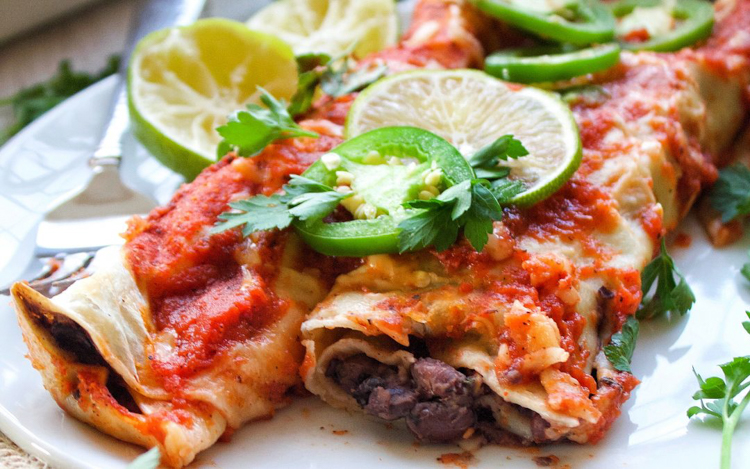 Why Many People Consider "Going Vegan"
USA Today recently reported that nearly 50% of Americans are trying to cut down on meat, and approximately 1/5 of American are vegetarian, vegan, or at least trying to eat less meat. Veganism is definitely a trending topic these days- and for good reason, apparently.
Whether you're already well on your way to a plant-based, vegan lifestyle, or you're just playing around with the idea, here are 5 reasons why many people choose to go vegan:
Shrink Your Footprint & Promote a Healthier Earth
Currently, there is enough food on Earth to feed 10 billion people, even though there are only 7 billion people living here. However, as it turns out, half of U.S. grains (and 40% of the world's grains) are being fed to animals in the food industries, while the children living next to the livestock are starving. Then, the meat that's produced in these areas is shipped to America, for us to eat.
Additionally, a 2013 study conducted by the United Nations Food and Agriculture Organization found that about 14% of global greenhouse gas emissions comes directly from livestock production.
Researchers at the University of Oxford found that by cutting animal products out of your diet, you could potentially reduce your carbon footprint (from food) by up to 73%! Think about how impactful this lifestyle change could be for everyone on Earth…
Improve Your Cooking Skills and Culinary Repertoire
Going vegan is the perfect opportunity to learn more about nutrition, cooking, and new ways to improve your diet. When you decide to go vegan, you're pretty much guaranteed to get more creative with your meals.
Ever had a Buddha Bowl? How about a delicious Quinoa Salad? Getting nutrition from plant-based foods allows for more space in your diet for better options like fruits, nuts, seeds and vegetables which are packed full of proteins, vitamins and minerals.
Adding color and texture to your plate can make your menu even more delicious, and you'll have fun experimenting with new meals that might even become your favorite weekly go-to's!
Humans Need More Fruits & Veggies
If you ask any nutritionist or health specialist what you should be focusing on in your diets, they will most likely say, "More fruits and vegetables!" With a vegan lifestyle, you're increasing your daily intake of essential fruits and vegetables while cutting out things that us humans were never really designed to eat in the first place.
As you can tell, we're big fans of All Things Vegan over here at Right Foods, and we take our vegan side dishes pretty seriously. If you've tried any of the recipes above, we'd love to hear how it went! Did you love it or did you love it?
Leave us a comment below, or head to the individual recipe cards and leave us a review there!
Submit a Comment on Vegan Side Dishes
Your email address will not be published. We will use your instagram URL to get your profile pic. All fields except instagram username are required.