Free Shipping on Continental U.S. Orders over $45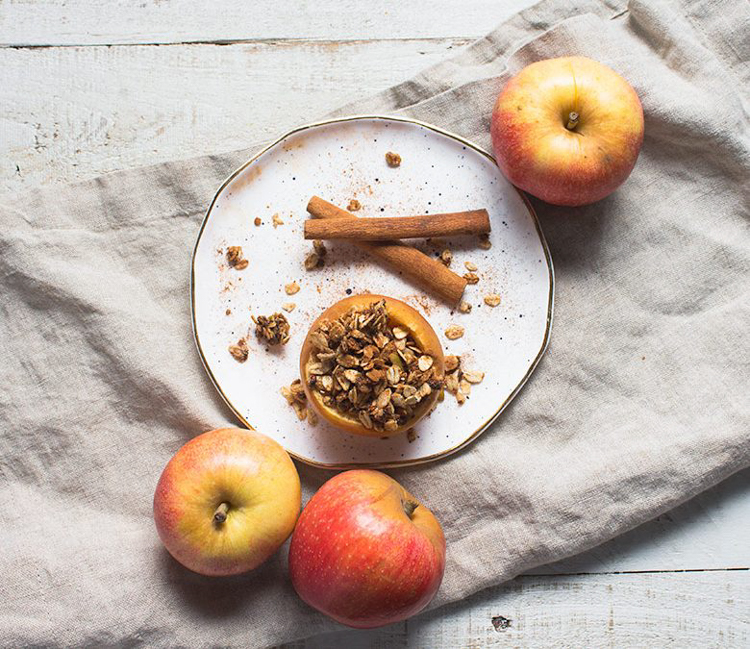 Baked Apple Oatmeal
Description
Let the warm aromas of apple and cinnamon fill your home as you cook this delightful treat. This Baked Apple Oatmeal is a guilt-free treat that will keep you feeling full.
Ingredients
1 apple
1 pkg organic maple oatmeal
1 tbsp honey
1 tbsp coconut oil (optional)
1 tsp cinnamon
Instructions
Preheat oven to 375

Hollow out your apple by cutting the top of the apple off. Then, with a knife, cut out sections of the apple and use a spoon to remove the rest.

Place your apple on an oven safe pan or baking dish and add a thin layer of water to the bottom of the pan.

Bake the apple for 15 minutes.

Heat up coconut oil (or with water) in a pan on medium heat. Add in the oats and honey and cook until the oats begin to brown.

Fill the apple with the oats and enjoy!
Review Baked Apple Oatmeal
Your email address will not be published. We will use your instagram URL to get your profile pic. All fields except instagram username are required.