Free Shipping on Continental U.S. Orders over $45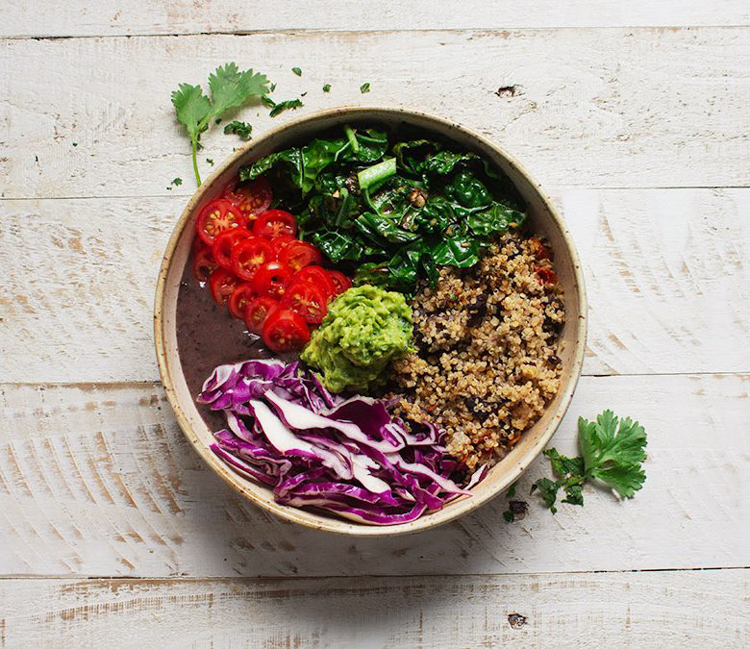 Black Bean Buddha Bowl
Description
This Black Bean Buddha Bowl is perfect for families on the go. It's hearty, healthy and delicious! It will bring balance back into your life.
Ingredients
1/2 cup shredded purple cabbage
1 cup kale
1 garlic clove chopped
4 cherry tomatoes chopped
1 tbsp cilantro
1 pinch salt and pepper
1 Dr. McDougall's Black Bean and Lime Soup Cup
1 Dr. McDougall's Black Bean Quinoa Salad
Instructions
Sautee garlic on medium heat for 1-2 minutes or until beginning to brown. Add in Kale to garlic and cook until the leaves are soft, then set aside.

Cook Black Bean soup and Quinoa according to package instructions.

Mix Avocado, cilantro, salt and pepper until well combined.

Assemble your bowl with the rest of the ingredients and enjoy!
Review Black Bean Buddha Bowl
Your email address will not be published. We will use your instagram URL to get your profile pic. All fields except instagram username are required.