Free Shipping on Continental U.S. Orders over $45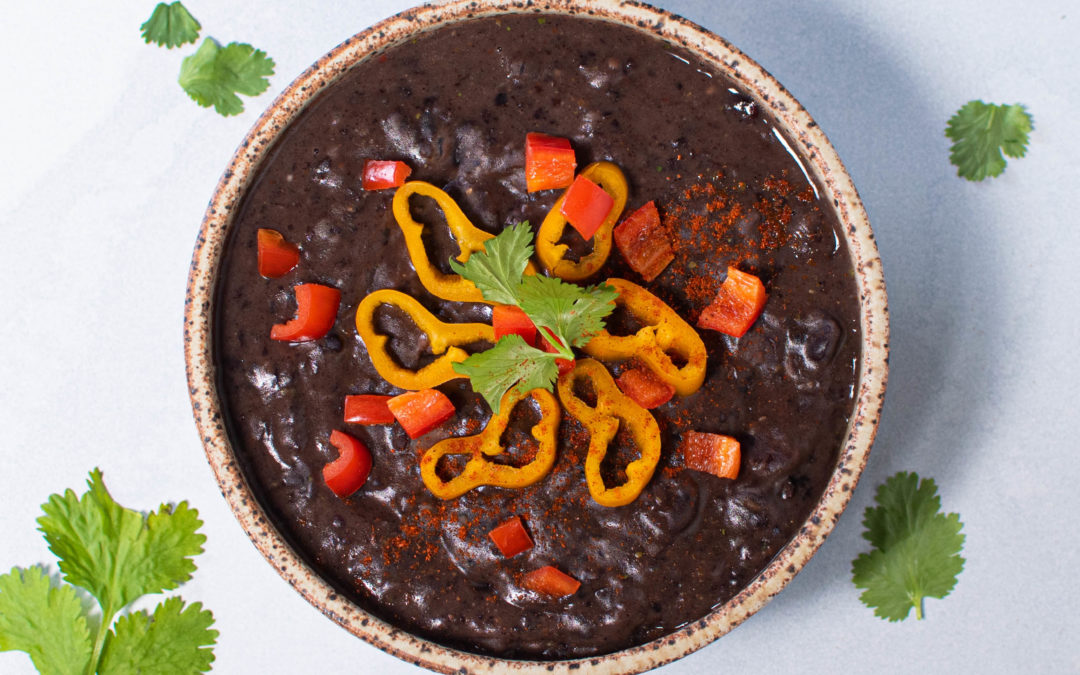 Black Bean Vegan Soup
Description
A cozy classic that's perfect for your anytime! We whipped up our black bean and lime soup with some red and orange peppers, paprika and cilantro!
Ingredients
1 unit Dr. McDougall's Black Bean and Lime Soup Cup
1 orange bell pepper
1 red pepper
1/4 cup paprika
salt
black pepper
This Recipe Includes Right Foods Black Bean & Lime Gluten Free Soup Big Cup
Instructions
Prepare black bean & lime soup cup according to package instructions, transfer to bowl

Rinse orange and red peppers and slice each of them equally - dicing optional

Add to bowl. Garnish with paprika, salt and pepper for seasoning and top with cilantro. Enjoy!
Review Black Bean Vegan Soup
Your email address will not be published. We will use your instagram URL to get your profile pic. All fields except instagram username are required.