Free Shipping on Continental U.S. Orders over $45
Clean Vegan Ramen by @callascleaneats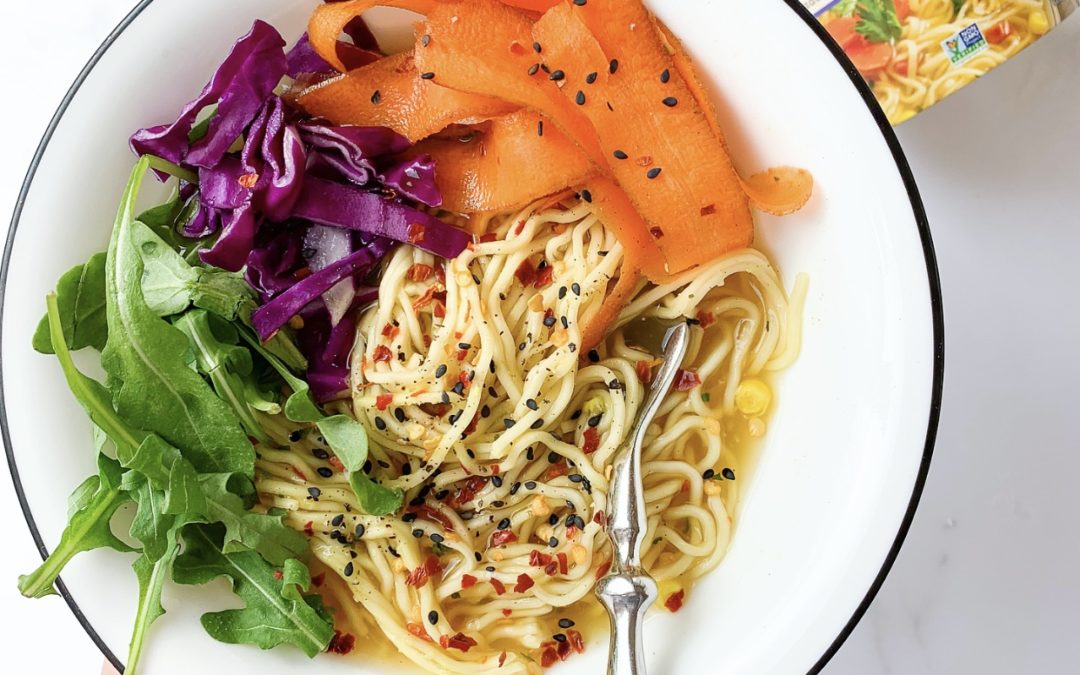 Clean Vegan Ramen by @callascleaneats
Description
Easy and clean meals can't be beat! @callascleaneats used our vegan chicken ramen to make this savory balanced bowl that we can't get enough of.
Ingredients
1 unit Right Foods vegan chicken ramen
shredded cabbage
carrots
arugula
red pepper
black sesame seeds
This Recipe Includes Right Foods Vegan Chicken Soup with Organic Ramen Noodles Big Cup
Instructions
Prepare vegan ramen according to package instructions

Shred cabbage, carrots and arugula, steam optionally

Add ingredients together in bowl, garnish with red pepper and black sesame seeds

Enjoy!
Review Clean Vegan Ramen by @callascleaneats
Your email address will not be published. We will use your instagram URL to get your profile pic. All fields except instagram username are required.