Free Shipping on Continental U.S. Orders over $45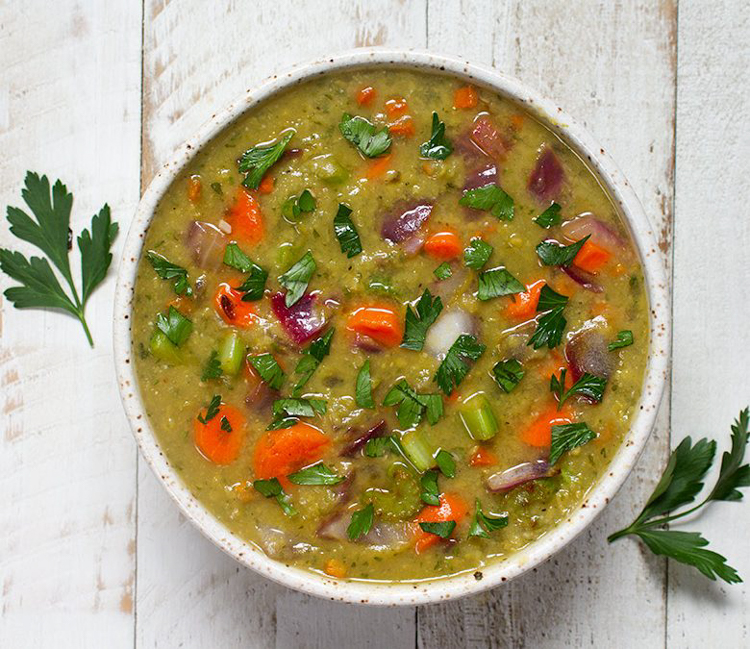 Delicious Split Pea Soup
Description
We LOVE this hearty protein-packed soup! This is the perfect quick and easy meal. We took our Split Pea Soup Cup and added sautéd veggies for a smoky and savory delight.
Ingredients
1 package Dr. McDougall's Split Pea Soup Big Cup
1 garlic clove
1/4 cup red onion, diced
1/4 cup celery, diced
1/4 cup carrots, diced
1/2 tbsp fresh parsley, chopped
This Recipe Includes Right Foods Split Pea Gluten Free Soup Big Cup
Instructions
Sauté the garlic, red onion, celery and carrots together on medium heat for 7-8 minutes or until vegetables are soft.

Cook the split pea soup cup according to package instructions.

Transfer the soup to a bowl and mix in the vegetables, then garnish with parsley.
Review Delicious Split Pea Soup
Your email address will not be published. We will use your instagram URL to get your profile pic. All fields except instagram username are required.