Free Shipping on Continental U.S. Orders over $45
Easy Garden Vegetable Soup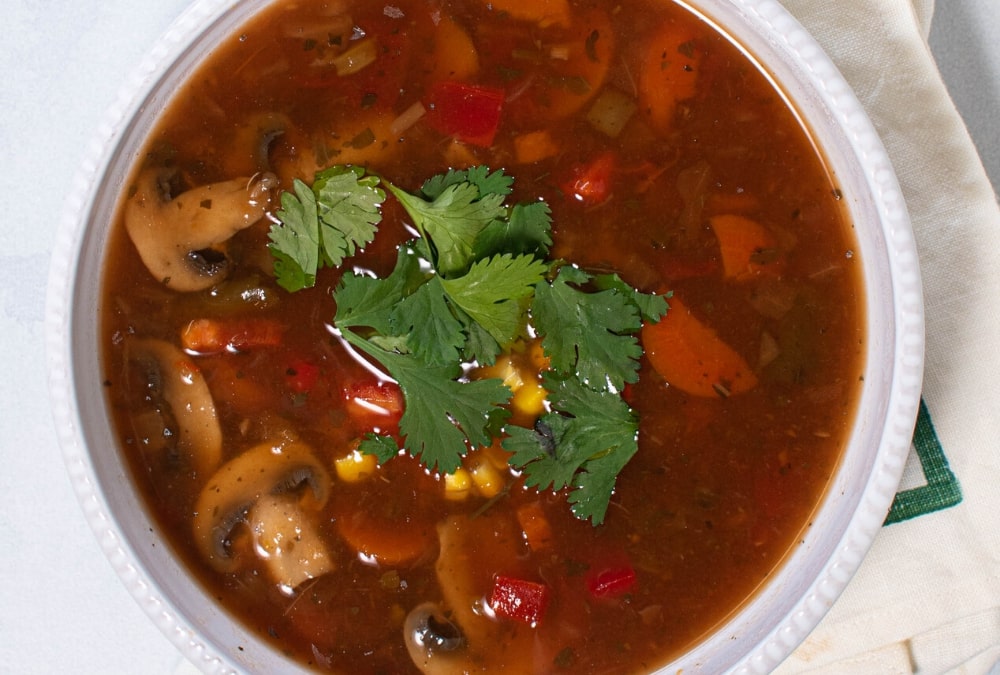 Easy Garden Vegetable Soup
Description
Let's heat things up! Nothing hits the spot like a steamy bowl of our garden vegetable ready-to-serve soup packed with tons of sautéed mushrooms and bell peppers and corn!
Ingredients
1 unit Dr. McDougall's Lower Sodium Garden Vegetable RTS Soup
1/2 cup red bell pepper
1/2 cup sliced white mushrooms
1 unit canned corn
cilantro, garnish
This Recipe Includes Right Foods Garden Vegetable Lower Sodium Soup
Instructions
In medium pot, heat Garden Vegetable soup for 5 minutes stirring occasionally

Add in bell pepper and mushroom, cover for 10 minutes

Uncover and add to serving bowl, garnish with corn and cilantro
Review Easy Garden Vegetable Soup
Your email address will not be published. We will use your instagram URL to get your profile pic. All fields except instagram username are required.