Free Shipping on Continental U.S. Orders over $45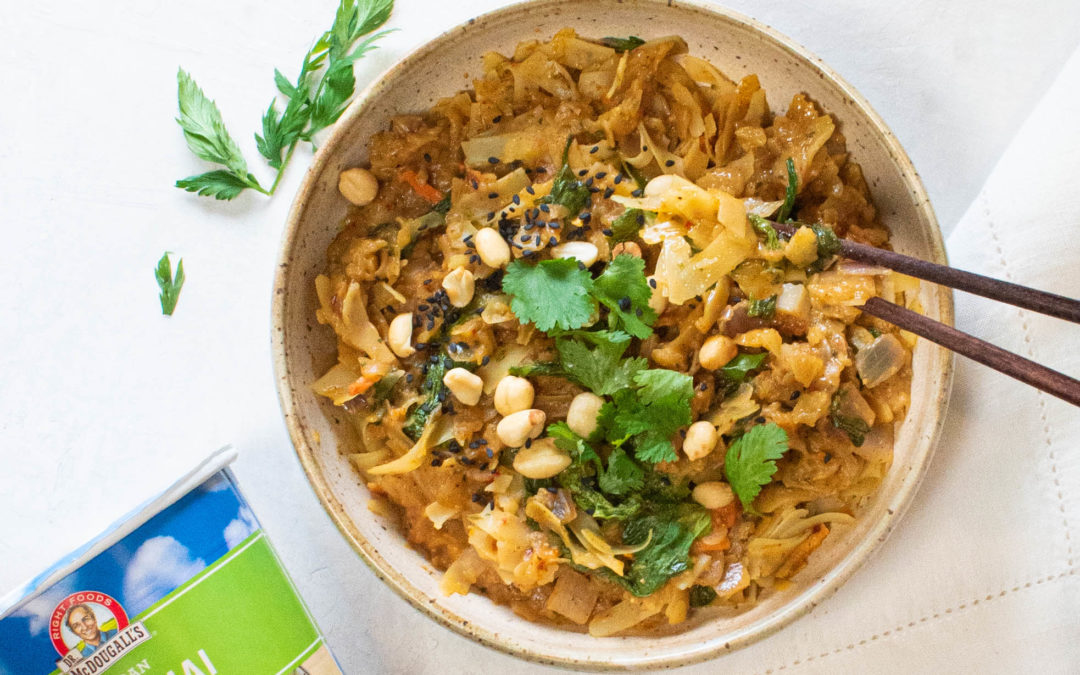 Easy Peanut Pad Thai
Description
Who's ready to get nutty? We're ready to dig into this savory recipe featuring our asian pad thai noodle soup with peanuts, butter spinach, onions and a savory peanut soy sauce.
Ingredients
1 tbsp peanut butter
1 tbsp soy sauce
3 tsp dark brown sugar
1 tbsp white rice vinegar
1/3 cup vegetable broth
lime juice
red chili flakes
(Pad Thai) - 1 unit Right Foods Gluten Free Pad Thai Asian Noodle Soup
(Pad Thai) - 1/3 cup yellow/red onion
(Pad Thai) - 1 handful butter lettuce
(Pad Thai) - peanuts
(Pad Thai) - cilantro
(Pad Thai) - black sesame seeds
This Recipe Includes Right Foods Asian Noodles Pad Thai (Gluten Free)
Instructions
Prepare pad thai noodles according to package instructions, set aside

In mixing bowl, whisk all sauce ingredients until runny, set aside

In medium saucepan, heat vegetable broth and add onion mix and butter lettuce. Sauté until broth is absorbed and add noodles and sauce

Mix well on low heat for 5 minutes, remove from heat and transfer to bowl. Garnish with peanuts, cilantro and black sesame seeds. Enjoy!
Review Easy Peanut Pad Thai
Your email address will not be published. We will use your instagram URL to get your profile pic. All fields except instagram username are required.