Free Shipping on Continental U.S. Orders over $45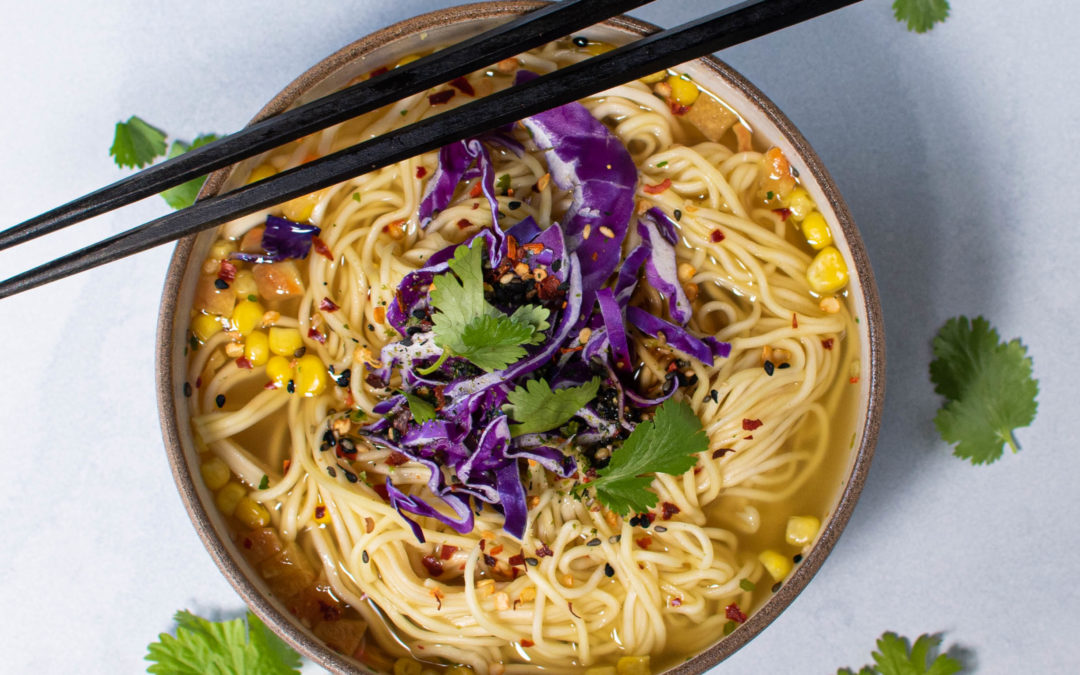 Easy Vegan Chicken Ramen
Description
Simple and savory - you just can't go wrong! We used our vegan chicken ramen cup to created this awesome instant meal and topped it with crisp red cabbage, cilantro and red chili flakes!
Ingredients
1 unit Right Foods vegan chicken ramen
1/3 cup red cabbage, rinsed
1/4 cup red chili flakes
cilantro
wake sesame seeds
This Recipe Includes Right Foods Vegan Chicken Soup with Organic Ramen Noodles Big Cup
Instructions
Prepare soup cup according to package instructions, serve into bowl

Chop and rinse red cabbage and top onto bowl, followed with red chili flakes, wakeme sesame seeds and garnish with cilantro

Enjoy!
Review Easy Vegan Chicken Ramen
Your email address will not be published. We will use your instagram URL to get your profile pic. All fields except instagram username are required.