Free Shipping on Continental U.S. Orders over $45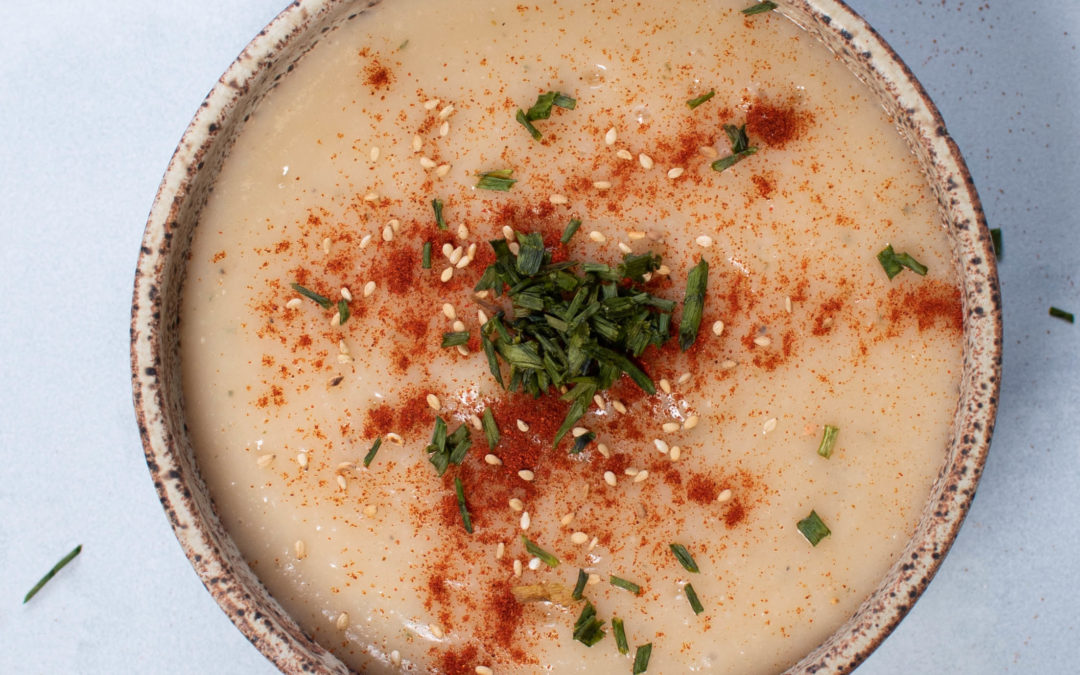 Easy Vegan Onion Dip
Description
Nothing beats flavor and simplicity like a quick dip! We transformed our Spring Onion soup into this mouth-watering dip that you'll crave - and it only takes 10 minutes!
Ingredients
1 cup Right Foods Spring Onion Soup
1 1/2 cup water
1 1/2 cup white beans
salt
onion powder
paprika
chives
sesame seeds
This Recipe Includes Right Foods Spring Onion Vegan Noodle Soup Big Cup
Instructions
Prepare Spring Onion soup according to package instructions.

In a blender add the cooked noodles, flavor packet from soup, white beans and 1/3 cup of water.

Begin to blend and add more water if necessary. It should be smooth and creamy, like hummus. You can taste it and add more seasonings if you like.

Transfer to bowl, garnish with paprika, sesame seeds and chives. Pair with your favorite vegetables or crackers.

Enjoy!
Review Easy Vegan Onion Dip
Your email address will not be published. We will use your instagram URL to get your profile pic. All fields except instagram username are required.