Free Shipping on Continental U.S. Orders over $45
Fruit Crisp by Sarah Schutz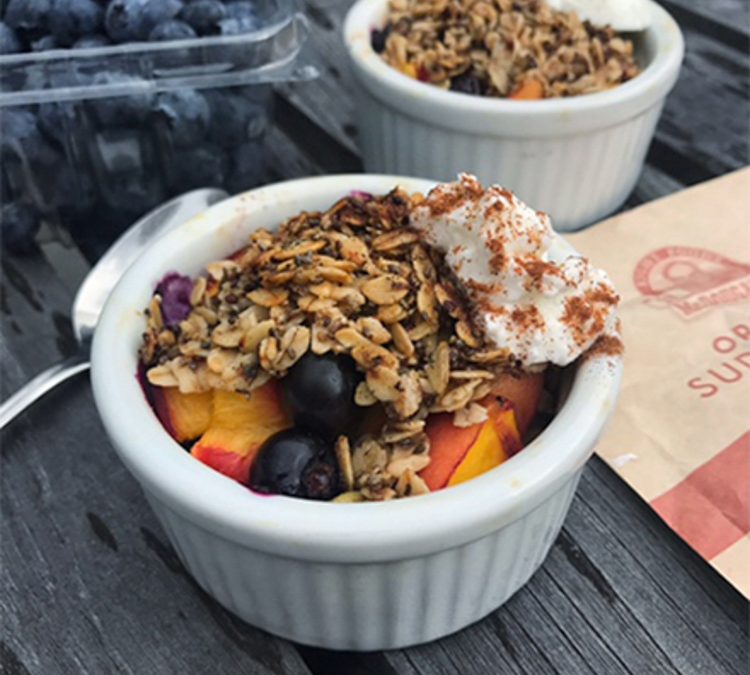 Fruit Crisp by Sarah Schutz
Description
Ingredients
1 packet Dr. McDougall's Right Foods instant oatmeal
2 cups chopped fruit of your choice
1/4 tsp cinnamon
4 tsp solid coconut oil
1 tsp coconut sugar
Instructions
Preheat the oven to 375 degrees Farenheit.

In a small bowl, mix together cinnamon and chopped fruit. Divide into 2 oven proof ramekins.

In another small bowl, mix together Dr. McDougall's Right Foods instant oatmeal, coconut oil, and coconut sugar. Smash everything until combined.

Divide oat topping on top of 2 ramekins of fruit.

Bake for 15-20 minutes, until golden brown.

Top with coconut whipped cream or vegan yogurt. Enjoy!
Review Fruit Crisp by Sarah Schutz
Your email address will not be published. We will use your instagram URL to get your profile pic. All fields except instagram username are required.