Free Shipping on Continental U.S. Orders over $45
Garden Vegetable Soup by @thefullhelping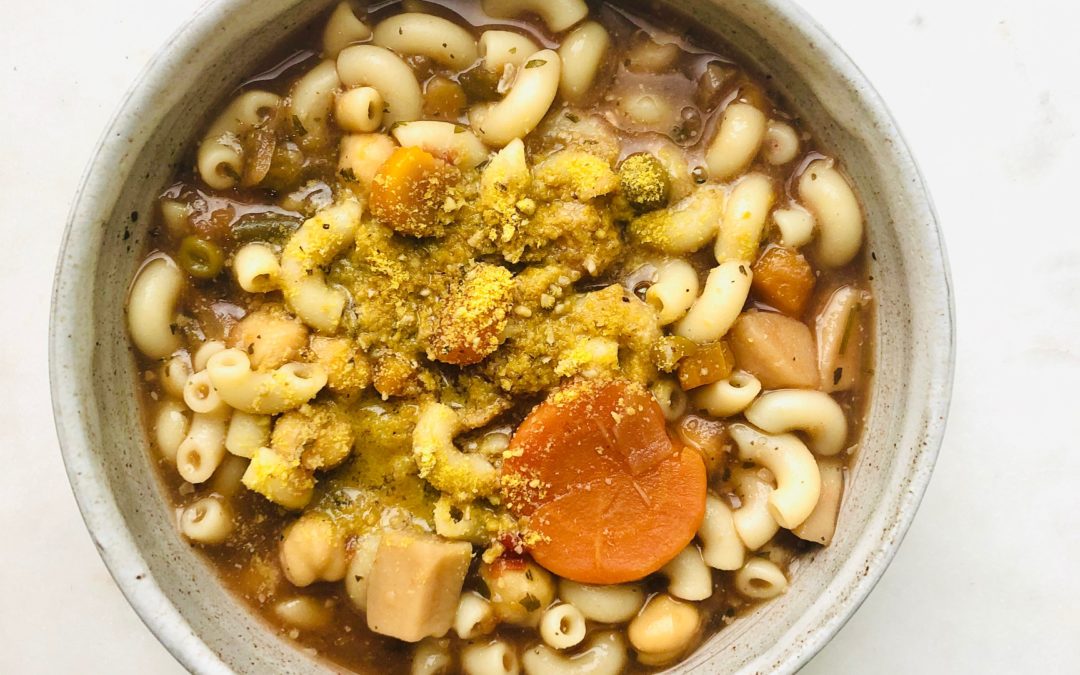 Garden Vegetable Soup by @thefullhelping
Description
A classic will never let you down! @thefullhelping made this super soup with our garden vegetable ready-to-serve in just five minutes - a simple and easy recipe is the way to our hearts!
Ingredients
1 unit Dr. McDougall's Lower Sodium Garden Vegetable RTS Soup
1 cup cooked elbow pasta
2/3 cooked chickpeas
1 tbsp nutritional yeast (optional)
vegan parmesan (optional)
cashews (optional)
This Recipe Includes Right Foods Garden Vegetable Lower Sodium Soup
Instructions
On stovetop, boil elbow pasta and cashews until softened - drained and set aside

In small pot, heat garden vegetable ready-to-serve according to package instructions. Add in pasta and cashews until ingredients are warmed

Transfer to bowl and serve! For vegan parmesan option, blend vegan parmesan with cashews and nutritional yeast until mixed well and garnish.

Enjoy!
Review Garden Vegetable Soup by @thefullhelping
Your email address will not be published. We will use your instagram URL to get your profile pic. All fields except instagram username are required.