Free Shipping on Continental U.S. Orders over $45
Giant Tortilla Soup Taquitos by Francesca of @PlantifullyBased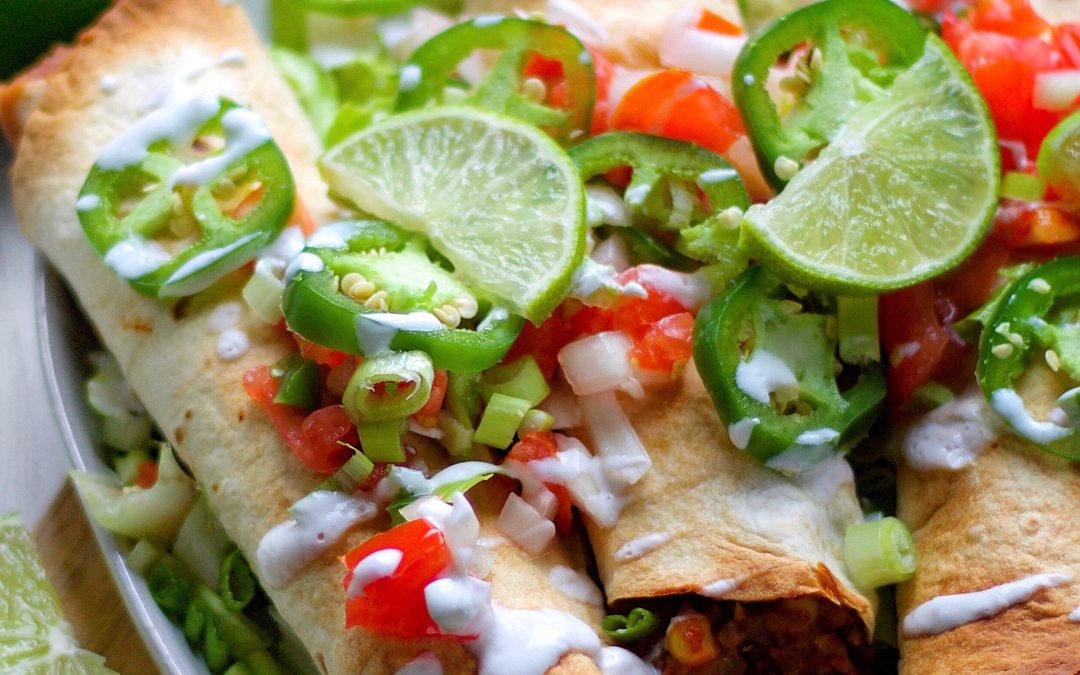 Giant Tortilla Soup Taquitos by Francesca of @PlantifullyBased
Description
Taco Tuesday will never be the same! Say adiós to regular size taquitos and say hola to these GIANT taquitos! With this recipe you will find a healthy alternative to frying taquitos that give you an even more mouth watering sensation. Hope you enjoy!
Ingredients
1 carton of Right Foods Tortilla Soup
1 can can refried beans
1 cup corn
1 jalapeño, chopped
6-8 medium-sized tortillas of choice
1 tomato, chopped
1/2 white onion, chopped
1/2 jalapeño, diced
1/2 lime, juiced
2 tbs sour cream or plain vegan yogurt
1 tbsp water
lettuce (garnish)
green onion (garnish)
lime wedges (garnish)
This Recipe Includes Right Foods Organic Tortilla Gluten Free Soup
Instructions
Preheat oven to 425F.

Add the Right Foods Tortilla Soup, refried beans, corn and jalapeño into a pot.

Cook for about 5-10 minutes until everything is well incorporated.

Line a baking sheet with parchment paper and add a few spoonfuls of the soup. Do not overfill tortilla! This will be a bit on the thinner side but don't worry it thickens up in the oven.

Roll the tortilla up and place it on the baking sheet, seam side down. Repeat until all the soup has been used or you made as many taquitos as you like.

Bake in the oven for 18-20 minutes. Tortillas will turn golden and crispy.

While they bake prepare the fresh salsa. Chop all the ingredients and combine them together in a bowl. Set aside until ready to eat.

Make the "sour cream" drizzle by adding the ingredients into a small bowl and mixing until smooth. You may need to add more water to get it to your desired consistency.

Once the taquitos are done add them to a plate and top with the salsa, "sour cream" drizzle and anything else you would like to garnish with.

Enjoy!
Review Giant Tortilla Soup Taquitos by Francesca of @PlantifullyBased
Your email address will not be published. We will use your instagram URL to get your profile pic. All fields except instagram username are required.