Free Shipping on Continental U.S. Orders over $45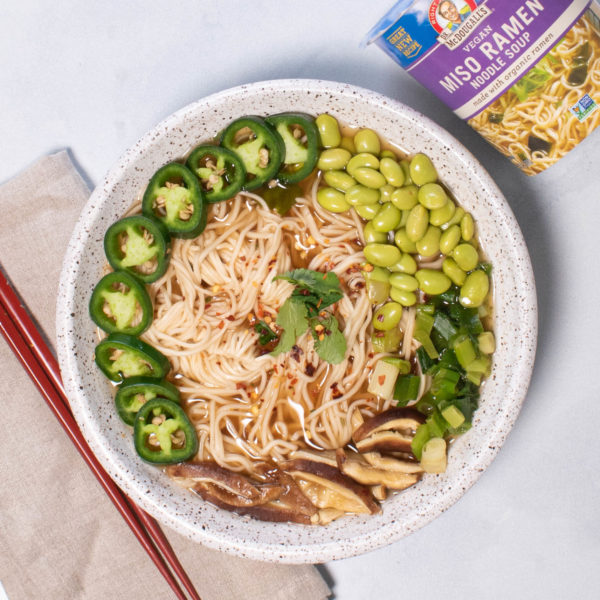 Green Machine Miso Ramen
Description
It's all about food that fuels! We took our savory miso ramen and pumped it up with some of our favorite green goods like jalapeños, edamame, green onion and cilantro.
Ingredients
1 cup Dr. McDougall's Miso Ramen Soup
1 jalapeño
1/3 cup vegetable broth
1/3 cup shiitake mushrooms, sliced
1/3 cup edamame
1/3 cup green onion
cilantro
This Recipe Includes Right Foods Miso Soup with Organic Ramen Noodles Big Cup
Instructions
Prepare Right Foods Miso Ramen cup according to package instructions and set aside

In saucepan on medium heat, add vegetable broth while pan is heating. Add mushrooms, edamame, green onion and jalapeño to pan and mix until all broth is absorbed.

Transfer ramen to a bowl and add sautéed veggies. Garnish with cilantro

Enjoy!
Review Green Machine Miso Ramen
Your email address will not be published. We will use your instagram URL to get your profile pic. All fields except instagram username are required.