Free Shipping on Continental U.S. Orders over $45
Lentil Chili by Brianna of @foodforgoodnesssake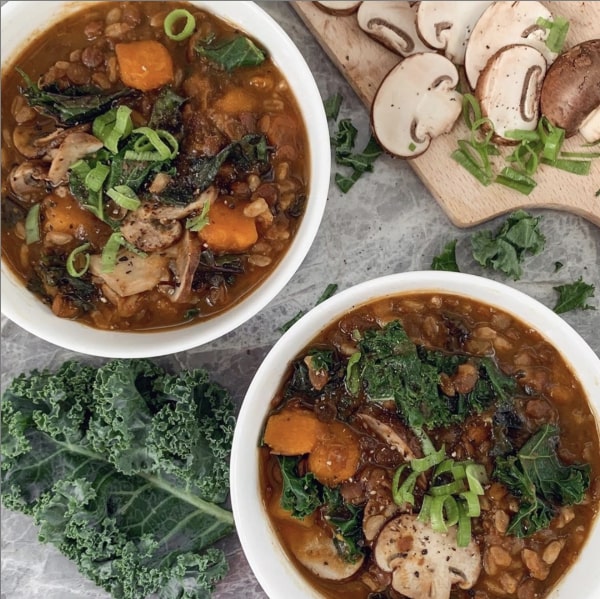 Lentil Chili by Brianna of @foodforgoodnesssake
Description
Ingredients
1 package Organic French Lentil Gluten Free Lower Sodium Soup
1/3 cup of uncooked farro
1/2 cup of water
3/4 cup frozen butternut squash cubes
2/3 cup baby bella mushrooms, thinly sliced
1 1/2 cup fresh kale, chopped
green onion
red pepper flakes
nutritional yeast
This Recipe Includes Right Foods Organic French Lentil Gluten Free Lower Sodium Soup
Instructions
In a medium sized pot, mix together the French lentil soup, farro, and 1/2 cup of water.

Bring to a boil then reduce to a simmer and cover. Cook until the farro is tender, which takes about 30 minutes.

Turn to medium heat and stir in the mushrooms, kale, and butternut squash, then cover for an additional 5 minutes, or until warm and tender.

Serve with toppings, and enjoy!
Review Lentil Chili by Brianna of @foodforgoodnesssake
Your email address will not be published. We will use your instagram URL to get your profile pic. All fields except instagram username are required.