Free Shipping on Continental U.S. Orders over $45
Mango Black Bean Quinoa Bowl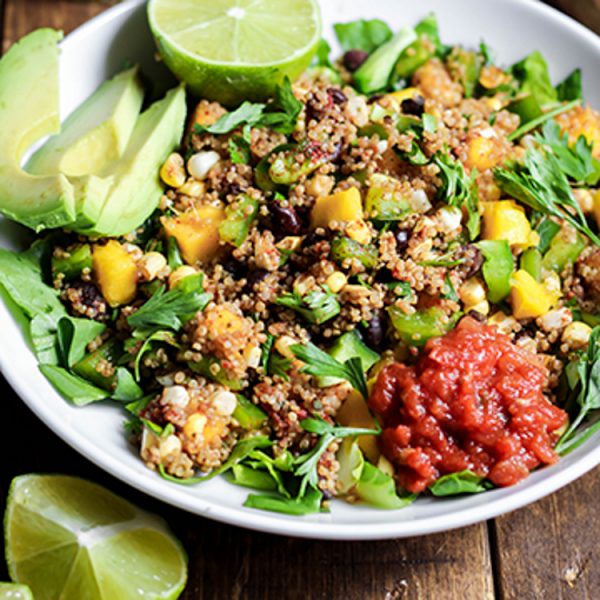 Mango Black Bean Quinoa Bowl
Description
Ingredients
1 Right Foods Black Bean Quinoa Salad
1 cup romain lettuce, chopped
1 cup romain lettuce, chopped
1/4 cup corn
1/4 cup mango, chopped
2 tbsp cilantro chopped
1/2 lime
1/2 avocado, sliced
2 tbsp salsa
Instructions
Cook Black Bean Quinoa Salad according to package instructions.

In a bowl, place Black Bean Quinoa Salad, lettuce, bell pepper, corn, mango and cilantro.

Toss to combine.

Top it off with lime juice, avocado slices, and salsa. You're all set to enjoy a quick, healthy and delicious meal!
Review Mango Black Bean Quinoa Bowl
Your email address will not be published. We will use your instagram URL to get your profile pic. All fields except instagram username are required.