Free Shipping on Continental U.S. Orders over $45
Miso Ramen with Tahini Veggies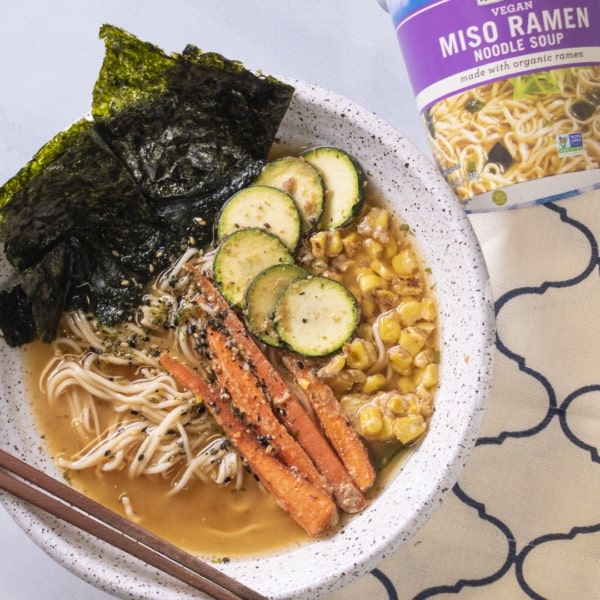 Miso Ramen with Tahini Veggies
Description
Ingredients
1 cup Dr. McDougall's Miso Ramen Soup
1 carrot, sliced
1/3 cup corn
1 zucchini, sliced
1/4 cup tahini paste
1 nori sheet
1 lime
wakame sesame seeds
This Recipe Includes Right Foods Miso Soup with Organic Ramen Noodles Big Cup
Instructions
Prepare miso ramen soup according to package instructions.

In saucepan on medium heat, warm tahini paste and squeeze lime juice onto pan. Add carrot, zucchini and corn and sauté for 5-7 minutes.

Add toppings, ramen and broth into bowl and garnish with nori sheets and wakame sesame seeds.

Enjoy!
Review Miso Ramen with Tahini Veggies
Your email address will not be published. We will use your instagram URL to get your profile pic. All fields except instagram username are required.