Free Shipping on Continental U.S. Orders over $45
Back to the Full Recipe Page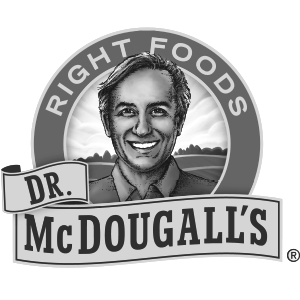 One-Pot Vegan Summer Stew
Description
Bring all the feeling of summer with this nostalgic recipe! We highlighted our Organic Lentil ready-to-serve soup with a medley of delicious summer veggies like corn, carrots, green beans and more for a satisfying seasonal treat.
Ingredients
1 unit Dr. McDougall's Lentil Lower Sodium Soup

1/2 cup onion, diced

1/2 cup zucchini, chopped

1/2 cup green beans

1/3 cup carrots, sliced

1/3 cup corn

1/4 cup vegetable broth

1/4 cup chickpeas

oregano
This Recipe Calls For Right Foods Lentil Lower Sodium Soup, Which you can Purchase on
https://rightfoods.com
Instructions
In a pan on medium heat, add onion, green beans and zucchini and sauté in vegetable broth for 3-4 minutes or until veggies start to brown and absorb liquid.

Add carrots, corn and chickpeas and mix together for 5 minutes. Add Right Foods Lentil RTS and mix well together - let simmer until all liquid is absorbed.

Transfer to a bowl and garnish with oregano. Enjoy!