Free Shipping on Continental U.S. Orders over $45
Organic Tortilla Soup by @callascleaneats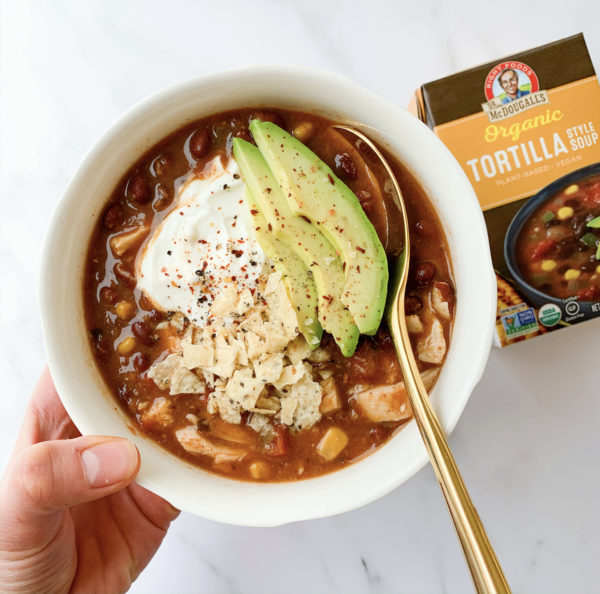 Organic Tortilla Soup by @callascleaneats
Description
Tortilla, we see ya! How good does this bowl from @callascleaneats look? She paired our ready-to-serve tortilla soup with plain coconut yogurt, avocado and crushed tortilla chips and we are ready for lunch time.
Ingredients
1 unit Dr. McDougall's Organic Tortilla Soup Ready-To-Serve
coconut yogurt
avocado
crushed tortilla chips
This Recipe Includes Right Foods Organic Tortilla Gluten Free Soup
Instructions
Heat soup according to package instructions

Transfer to bowl, garnish with coconut yogurt, sliced avocado and crushed tortilla chips

Enjoy!
Review Organic Tortilla Soup by @callascleaneats
Your email address will not be published. We will use your instagram URL to get your profile pic. All fields except instagram username are required.