Free Shipping on Continental U.S. Orders over $45
Pasta e Fagioli by Francesca Bonadonna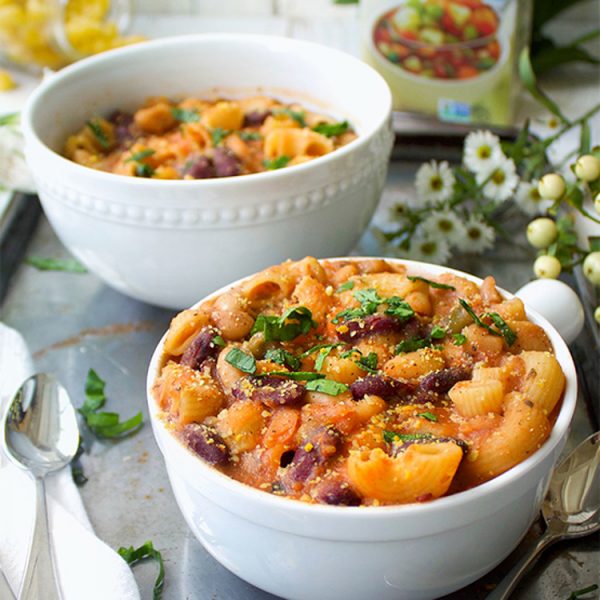 Pasta e Fagioli by Francesca Bonadonna
Description
Ingredients
1 carton Dr. McDougall's Lower Sodium Garden Vegetable RTS Soup
1 tbsp water
1 clove garlic, minced
4 oz pasta
1 can kidney beans
1 can cannellini beans
3 tbsp tomato paste
1/2 tsp sugar
salt to taste
pepper to taste
This Recipe Includes Right Foods Garden Vegetable Lower Sodium Soup
Instructions
Add 1 tbsp of water into a pot. After it heats up on a medium heat add the garlic.

Drain and rinse beans.

Once garlic is fragrant add in the garden vegetable soup, beans, tomato paste and sugar. Take the garden vegetable container and fill it halfway with water add that to your soup as well.

Bring the soup to a rolling boil.

Once it is boiling add the pasta in.

Cook until pasta is soft, soup should thicken and add salt and pepper to taste.

Feel free to garnish with vegan parmesan, basil or parsley.
Review Pasta e Fagioli by Francesca Bonadonna
Your email address will not be published. We will use your instagram URL to get your profile pic. All fields except instagram username are required.