Free Shipping on Continental U.S. Orders over $45
Peanut Butter Oatmeal Chia Mug Muffins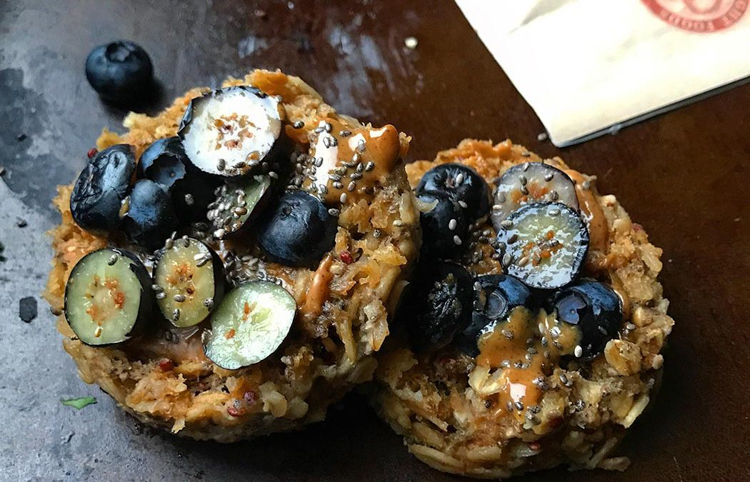 Peanut Butter Oatmeal Chia Mug Muffins
Description
Ingredients
1 package Dr. McDougall's Chia Crunch Superfood Hot Cereal Carton
1 teaspoon Chia seeds
3 tablespoons plant-based milk
1/2 banana, mashed
1.5 tablespoons peanut butter
1/4 teaspoon cinnamon
1/2 teaspoon baking powder
a pinch of salt
Instructions
Add chia seeds and oats to a microwave safe mug. Add plant based milk, stir to combine, and let sit for 5 minutes for the chia to gel.

Add peanut butter, mashed banana, cinnamon, baking powder, and salt. Stir to combine.

Microwave on high for ~3 minutes or until the milk is absorbed and the muffin is puffy.

Let cool and enjoy in the mug- or out!
Review Peanut Butter Oatmeal Chia Mug Muffins
Your email address will not be published. We will use your instagram URL to get your profile pic. All fields except instagram username are required.