Free Shipping on Continental U.S. Orders over $45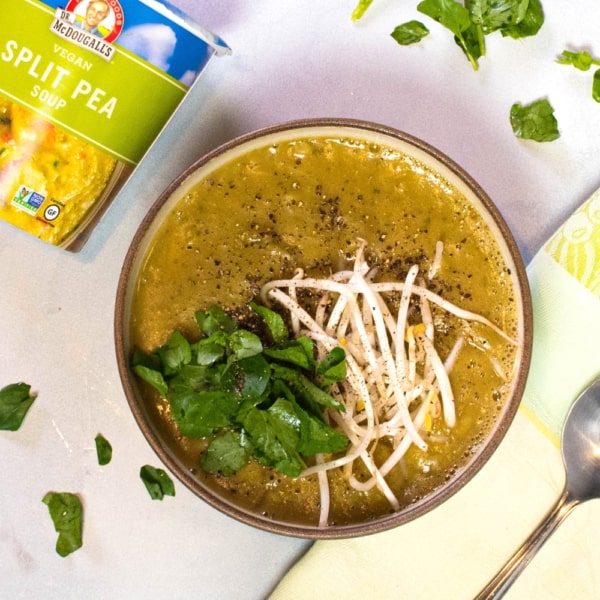 Potato and Mint Pea Soup
Description
Bring some excite-mint to your table with this savory soup! We crafted this super easy recipe using our split pea soup mixed with grilled onion, potato, bean sprouts and mint to give it a big and drool-worthy kick!
Ingredients
1 unit Dr. McDougall's Lower Sodium Split Pea Soup Cup
1/2 cup potatoes, peeled and chopped
1/3 cup onion, chopped
mint
bean sprouts
cracked black pepper
This Recipe Includes Right Foods Split Pea Gluten Free Soup Big Cup
Instructions
In a saucepan on medium heat, add chopped onion and potatoes. Cook for 6-7 mins or until veggies brown

Add to pot, and prepare soup cup according to package instructions. Add in soup, stir and cover on low heat for 10 mins.

Remove soup, add to bowl. Garnish with mint, bean sprouts and black pepper

Enjoy!
Review Potato and Mint Pea Soup
Your email address will not be published. We will use your instagram URL to get your profile pic. All fields except instagram username are required.