Free Shipping on Continental U.S. Orders over $45
Pumpkin Pie Chia Crunch Oatmeal by Emilie Hebert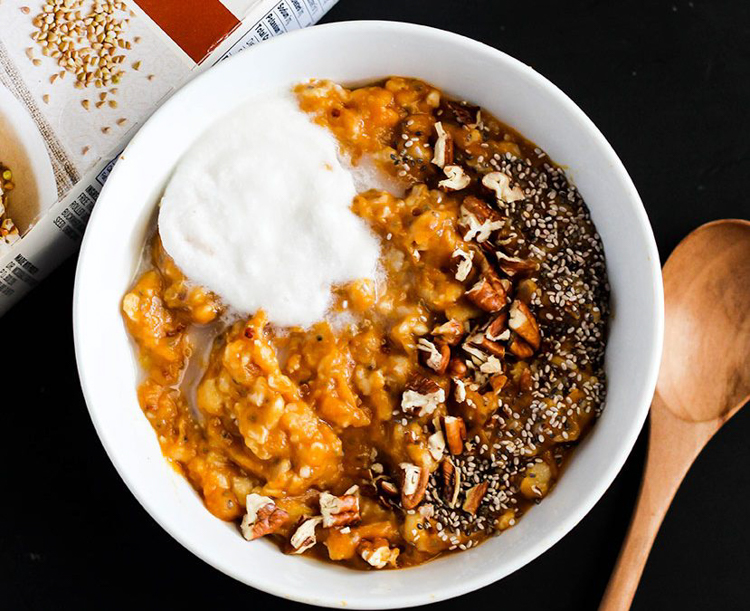 Pumpkin Pie Chia Crunch Oatmeal by Emilie Hebert
Description
Ingredients
1 packet Right Foods Chia Crunch Organic Superfood Hot Cereal
2/3 cup water or unsweetened non-dairy milk
1/2 cup pure pumpkin puree
1 tablespoon maple syrup (optional)
2 tablespoons non-dairy yogurt (coconut, soy, almond)
1 tablespoon chopped pecans
Chia seeds (optional topping)
sliced banana (optional topping)
chopped dates (optional topping)
Instructions
Cook oatmeal with water or non-dairy milk according to package directions.

Add pumpkin and maple syrup to the oatmeal. Stir to combine.

Top with non-dairy yogurt, pecans, and other toppings.
Review Pumpkin Pie Chia Crunch Oatmeal by Emilie Hebert
Your email address will not be published. We will use your instagram URL to get your profile pic. All fields except instagram username are required.