Free Shipping on Continental U.S. Orders over $45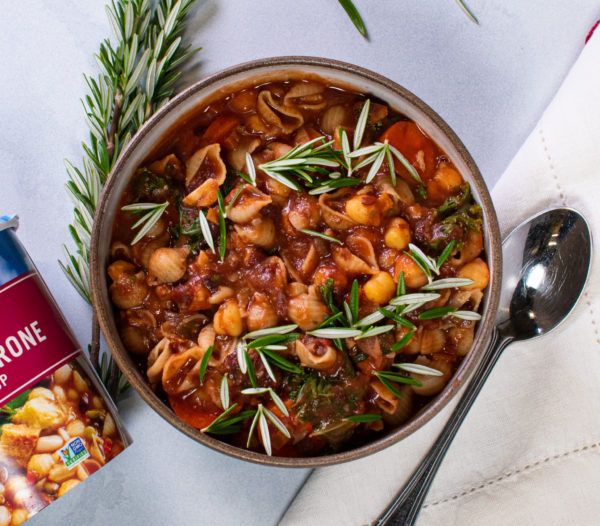 Santa's Minestrone
Description
Minestro-ho-ho-ne! This merry moment is perfect for spreading instant cheer - we paired our minestrone chickpeas, kale, carrots, garlic and chickpeas! Top with rosemary or your favorite holiday garnish
Ingredients
1 cup Dr. McDougall's Minestrone Soup
1/2 cup chickpeas, drained
1/2 cup kale, chopped
1/3 cup carrots, chopped
1/3 cup garlic, minced
2 tbsp tomato paste
salt
black pepper
rosemary
This Recipe Includes Right Foods Organic Minestrone Gluten Free Soup
Instructions
Prepare soup cup using package instructions

In saucepan, heat kale, chickpeas, carrots and garlic.

Add tomato paste, salt and pepper and mix on medium heat until veggies are fully covered in sauce.

Place heat on low, add minestrone soup.

Stir for 2-3 minutes, add/remove water for preferred thickness/thinness.

Remove from pan and place in bowl.

Garnish with rosemary - enjoy!
Review Santa's Minestrone
Your email address will not be published. We will use your instagram URL to get your profile pic. All fields except instagram username are required.