Free Shipping on Continental U.S. Orders over $45
Back to the Full Recipe Page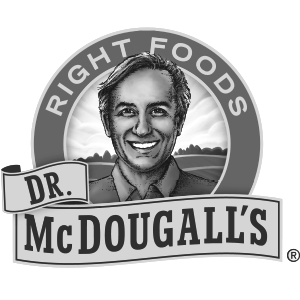 Spicy Split Pea Soup
Description
We think it's time for the traditional soup you grew up on to get an upgrade. That's where the new Spicy Split Pea Soup recipe comes into play. With all the nostalgia and warmth of our Organic Lower Sodium Split Pea Soup, this spicy twist on the classic offers a more mature depth of flavor that will wake up your tastebuds!
Ingredients
Organic Lower Sodium Split Pea RTS Soup

¼ tsp chili flakes

¼ red bell pepper, sliced

a dash of fresh parsley, chopped

a drizzle of oil (optional)
This Recipe Calls For Right Foods Organic Split Pea Gluten Free Lower Sodium Soup, Which you can Purchase on
https://rightfoods.com
Instructions
Pour the contents of the Organic Lower Sodium Split Pea RTS Soup into a medium-sized sauce pan. Add in chili flakes, stir to combine, and heat as desired. Top with the sliced bell pepper, drizzle of olive oil, and chopped parsley as desired. Enjoy!​