Free Shipping on Continental U.S. Orders over $45
Spicy Vegan Stuffed Avocados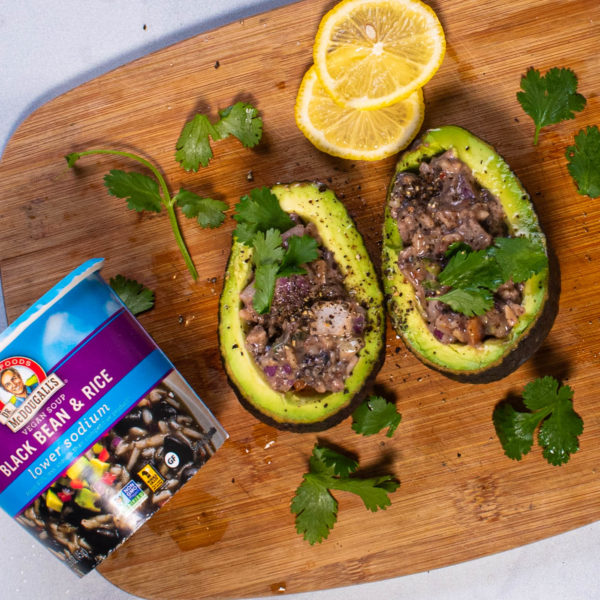 Spicy Vegan Stuffed Avocados
Description
Avocados are life, and these just made ours a whole lot better! We stuffed ours with some thickened black bean & rice soup and mixed in bell pepper, red onion, garlic, cucumber and jalapeños for a kick! Top with cilantro and some lemon zest and you've got a packed snack.
Ingredients
1 unit Dr. McDougall's Lower Sodium Black Bean & Rice Cup
1 orange bell pepper, diced
1/3 cup garlic, minced
1/3 cup jalapeño, diced
1/3 cup cucumber, diced
1/3 cup red onion, diced
1 tbsp tahini paste
lemon
cilantro
Instructions
Prepare Right Foods Black Bean and Rice Soup cup according to package instructions

Dice garlic, bell pepper, jalapeño, cucumber, red onion and add to mixing bowl, stir in tahini paste and soup

Stir until ingredients are well mixed into thick texture

Slice the avocados and removed the seeds, squeeze or rub a little lemon juice on the flesh to keep the browning at bay.

Fill avocados with mix and top with salt, pepper, cilantro and squeeze of lemon. Enjoy!
Review Spicy Vegan Stuffed Avocados
Your email address will not be published. We will use your instagram URL to get your profile pic. All fields except instagram username are required.