Free Shipping on Continental U.S. Orders over $45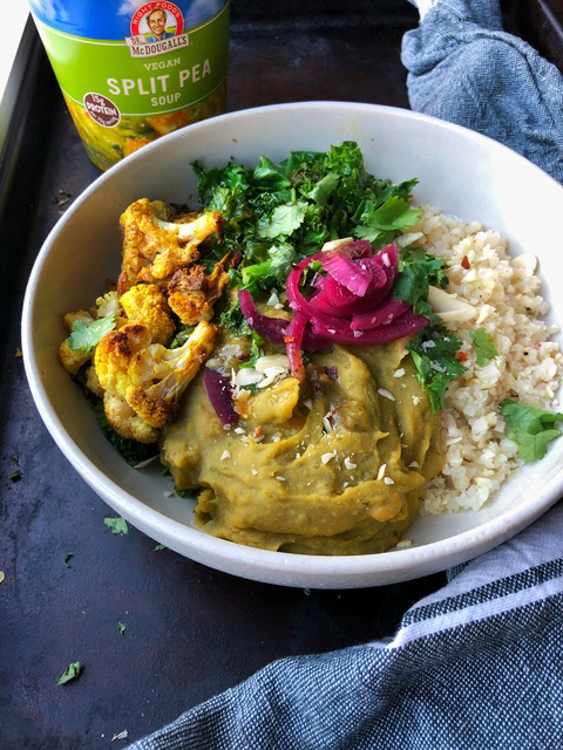 Split Pea Dal
Description
Quick, simple, and delicious! Sarah of @thecuttingveg has created a recipe for a delicious and creamy dal that you can enjoy anytime, anywhere. Forget Indian takeout, and try this Indian inspired dish topped with healthy vegetables!
Ingredients
1 package Right Foods Split Pea Soup Big Cup
2 tsp curry powder
pinch red pepper flakes
2 tbsp coconut milk
cilantro, for garnish
2 tbsp pickled onions
1 cup kale
1 cup cauliflower rice
roasted cauliflower
This Recipe Includes Right Foods Split Pea Gluten Free Soup Big Cup
Instructions
Cook Split Pea Soup according to package, except just cover the peas with water.

Stir in curry powder, red pepper flake, and coconut milk.

Add the cauliflower rice, roasted cauliflower, and greens to a bowl. Spoon the Split Pea Dal on top of the greens and rice.

Top with cilantro and pickled onions
Review Split Pea Dal
Your email address will not be published. We will use your instagram URL to get your profile pic. All fields except instagram username are required.