Free Shipping on Continental U.S. Orders over $45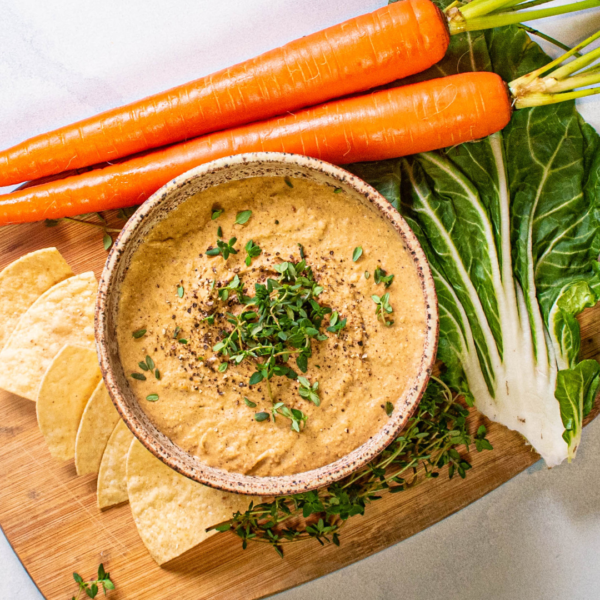 Split Pea Hummus
Description
A hearty hummus just for you! We used our split pea soup to make a delicious and super healthy dip - pair with your favorite veggie, cracker or chip!
Ingredients
1 unit Dr. McDougall's Lower Sodium Split Pea Soup Cup

1/3 cup chickpeas, drained

2 tbsp tahini paste

1/2 tsp cinnamon

1/2 tsp nutmeg

1/2 tsp paprika

1/3 cup garlic

thyme

salt

cracked pepper
This Recipe Includes Right Foods Split Pea Gluten Free Soup Big Cup
Instructions
Prepare split pea soup cup using package instructions, add to blender or food processor.

Mix in chickpeas, tahini paste, garlic and all seasoning.

Blend on medium to high speed until desired thickness.

Add to bowl, garnish with pepper and thyme.

Enjoy!
Review Split Pea Hummus
Your emaill address will not be published. We will use your instagram URL to get your profile pic. All fields except instagram username are required.