Free Shipping on Continental U.S. Orders over $45
Split Pea Mash Toast by @plantifullybased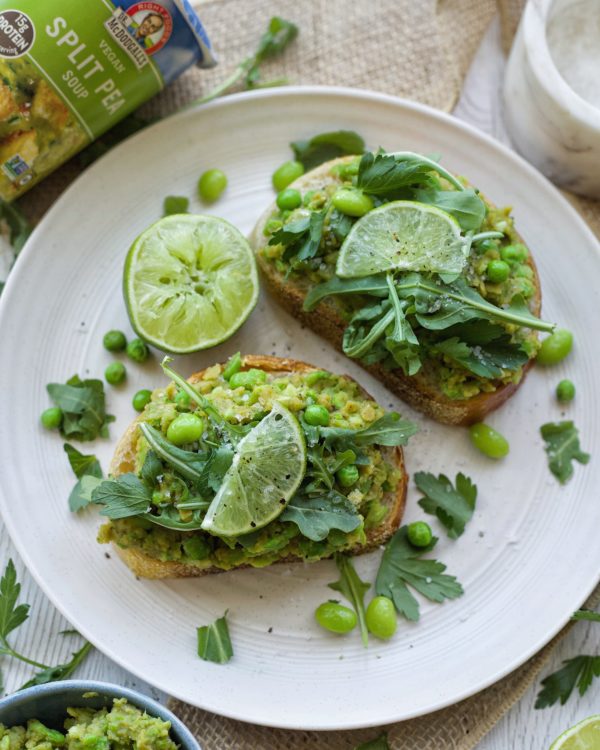 Split Pea Mash Toast by @plantifullybased
Description
Get all your greens in with these incredible Split Pea Mash Toasts made using Split Pea soup! These toasts are topped with a spread that has lots of veggies, it is nutritious and so vibrant.
Ingredients
This Recipe Includes Right Foods Split Pea Gluten Free Soup Big Cup
Instructions
Prepare the soup by adding the flavor packet and slowly adding water in until the soup has been rehydrated. It should not be as thin as soup it will be thick and almost paste like.

In a large bowl mash the peas, edamame, garlic powder, and onion powder until broken down but there is still some texture

Pour the soup and lime just in and mix until well incorporated. Taste and add salt and pepper accordingly.

Distribute the spread between the pieces of toast. Top with a little bit of arugula, parsley, black pepper, coarse sea salt and a slice of lime.
Review Split Pea Mash Toast by @plantifullybased
Your email address will not be published. We will use your instagram URL to get your profile pic. All fields except instagram username are required.