Free Shipping on Continental U.S. Orders over $45
Sweet Potato and Kale Ramen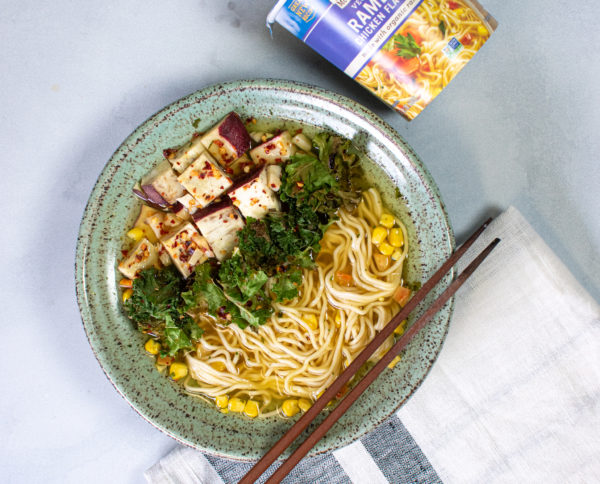 Sweet Potato and Kale Ramen
Description
Super easy and super delicious! We paired our vegan chicken ramen with baked kale and sweet potato cubes for the perfect hearty lunch!
Ingredients
1 unit Right Foods vegan chicken ramen
1 cup sweet potato, chopped
1 cup kale, chopped
1/3 cup garlic, minced
1/3 cup red chili flakes
1 lemon
salt
pepper
This Recipe Includes Right Foods Vegan Chicken Soup with Organic Ramen Noodles Big Cup
Instructions
Prepare vegan chicken ramen cup per package instructions

Add chopped kale, sweet potato and garlic to bring sheet

Dust red chili flakes, salt, pepper and lemon juice over veggies

Bake for 10 minutes at 350°

Place vegan chicken ramen in bowl, add veggies

Garnish with added chili flakes for extra spice - enjoy!
Review Sweet Potato and Kale Ramen
Your email address will not be published. We will use your instagram URL to get your profile pic. All fields except instagram username are required.