Free Shipping on Continental U.S. Orders over $45
Teriyaki Noodle Stir Fry Bowl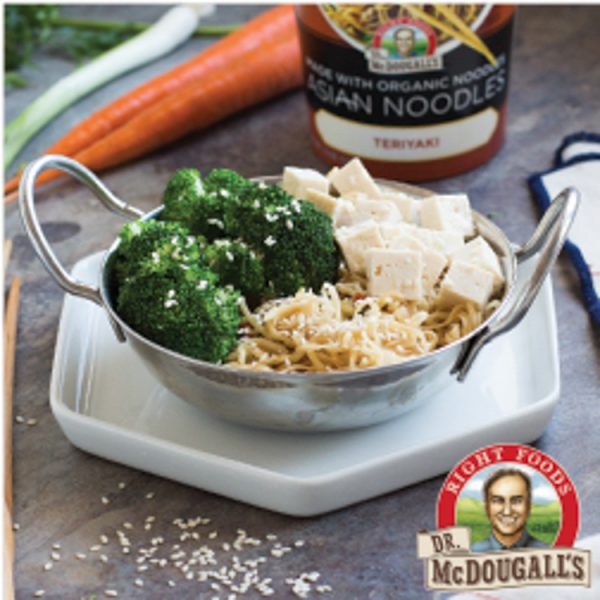 Teriyaki Noodle Stir Fry Bowl
Description
Ingredients
2 cloves garlic chopped
1/2 cup firm tofu diced
2/3 cup steamed broccoli bite-sized pieces
1/3 cup shredded carrot
1 Dr. McDougall's Teriyaki Asian Noodle Cup
dash of toasted sesame seeds (optional)
This Recipe Includes Right Foods Asian Noodles Teriyaki Soup Cup
Instructions
Add the garlic, broccoli, and carrot to a non-stick pan and saute over medium heat for 3-4 minutes, stirring frequently. Next add the tofu to lightly brown on each side.

Cook the Teriyaki Asian Noodle Cup according to package instructions, then add the noodles to the sauté dish.

Cook for 2 minutes, stirring frequently, then top with the sesame seeds and serve.
Review Teriyaki Noodle Stir Fry Bowl
Your email address will not be published. We will use your instagram URL to get your profile pic. All fields except instagram username are required.