Free Shipping on Continental U.S. Orders over $45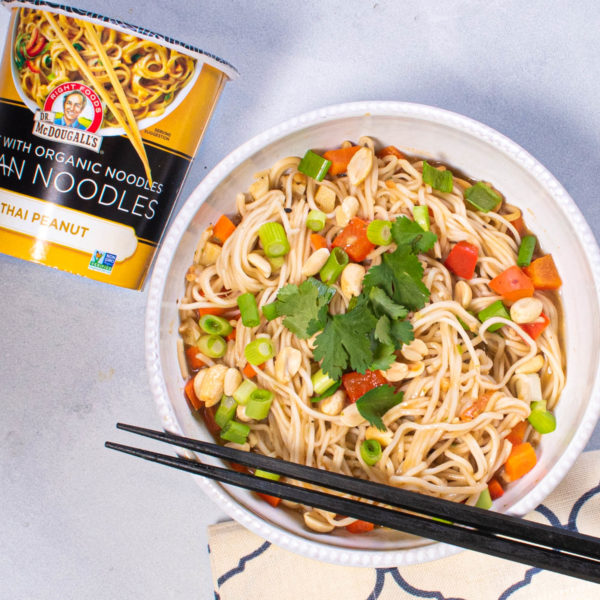 Thai Peanut Noodles
Description
So fresh, so clean! Dive into our savory noodles, marinated in a delicious peanut based sauce and mixed with all your favorite crisp veggies like bell pepper, green onion, carrot and cilantro.
Ingredients
1 unit Right Foods Thai Peanut Noodles
1/3 cup carrots, chopped
1/3 cup red bell pepper, chopped
1/3 cup garlic, minced
1/4 cup green onion
1/4 cup peanuts, sliced
fresh lime
cilantro
Instructions
Prepare thai peanut noodles using package instructions.

In saucepan on medium heat, drizzle lime juice. Add garlic, bell pepper and carrot and mix well for 6-7 minutes.

Add in prepared noodles with broth, mix well for another 5 minutes.

Remove from pan, transfer to bowl. Garnish with green onion, peanuts and cilantro - enjoy!
Review Thai Peanut Noodles
Your email address will not be published. We will use your instagram URL to get your profile pic. All fields except instagram username are required.