Free Shipping on Continental U.S. Orders over $45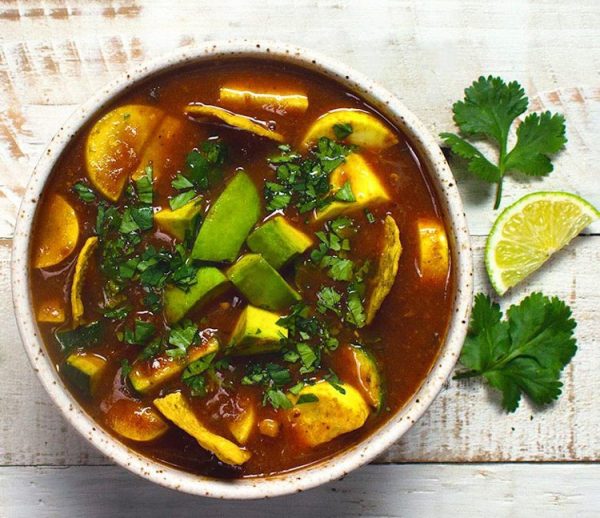 Tortilla Soup
Description
This Mexican inspired soup is shockingly easy to make and will fill you up. We took our Organic Tortilla Soup and added zucchini, avocado, extra tortilla chips, and topped with a squeeze of zesty lime and chopped cilantro.
Ingredients
1 package Dr. McDougall's Organic Tortilla Soup Ready-To-Serve
1/2 cup zucchini
1/2 avocado
5 tortilla chips
1 tbsp cilantro chopped
1 lime
This Recipe Includes Right Foods Organic Tortilla Gluten Free Soup
Instructions
Cook the zucchini in a pot on medium for 5-7 minutes or until vegetables are soft.

Add the soup to the same pot and cook until soup is warm enough to serve.

Move the soup to a bowl and chop the avocado into chunks. Place the avocado and tortilla chips around the bowl.

Garnish with cilantro and a squeeze of lime.
Review Tortilla Soup
Your email address will not be published. We will use your instagram URL to get your profile pic. All fields except instagram username are required.