Free Shipping on Continental U.S. Orders over $45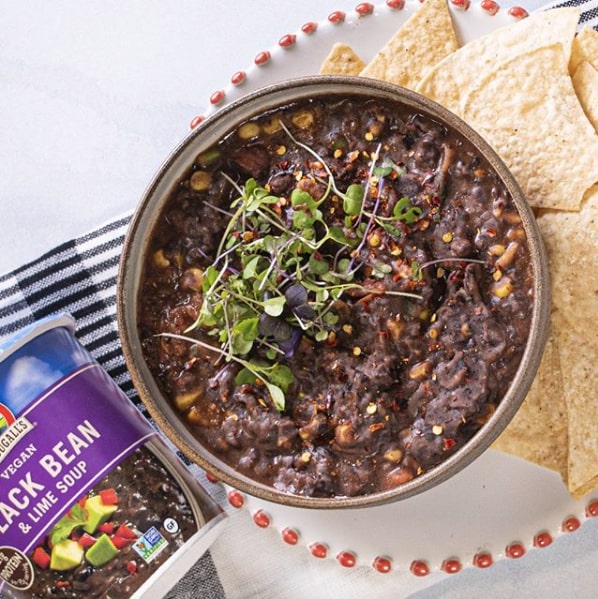 Vegan Black Bean Dip
Description
We made a super easy chip dip using our black bean and lime soup and adding corn, chopped tomatoes, green onion, cumin and paprika! Garnish with mixed green mix, lime juice and red pepper flakes and you got a winner
Ingredients
1 unit Dr. McDougall's Black Bean and Lime Soup Cup
1/3 cup corn
1/3 cup tomatoes, chopped
1/3 cup green onion, chopped
1 tbsp ground cumin
1 tbsp ground paprika
red chili flakes (optional)
mixed greens
salt
black pepper
This Recipe Includes Right Foods Black Bean & Lime Gluten Free Soup Big Cup
Instructions
Prepare soup cup using package instructions.

In medium saucepan, heat corn, tomatoes and green onion.

Add paprika, cumin, salt and pepper and mix on medium heat for 5-7 minutes.

Remove and add to black bean soup in bowl.

Let cool for thickness, then mix well.

Garnish with red pepper flakes and mixed greens.

Pair with favorite chip - enjoy!
Review Vegan Black Bean Dip
Your email address will not be published. We will use your instagram URL to get your profile pic. All fields except instagram username are required.