Free Shipping on Continental U.S. Orders over $45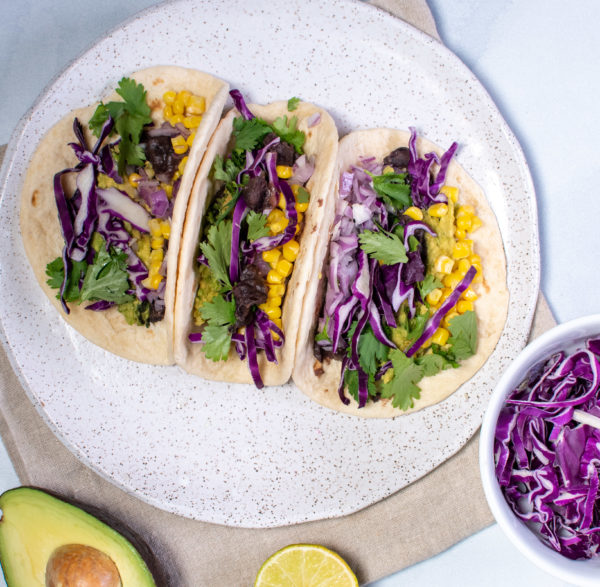 Vegan Black Bean Tacos
Description
Our soups are super versatile! Our black bean and lime soup can easily be turned into a great base for tacos. Get creative and add all the veggies your heart desires.
Ingredients
1 unit Right Foods Black Bean & Lime Soup Cup

3 tortillas

corn

red cabbage, shredded

1/4 red onion, chopped

1/4 avocado, mashed

cilantro, garnish

lime, garnish
This Recipe Includes Right Foods Black Bean & Lime Gluten Free Soup Big Cup
Instructions
Prepare black bean & lime soup according to package instructions. Add a little less water if you want a thicker consistency.

Add black beans to tortillas. Smash some avocado on each tortilla. Add red onion, corn, red cabbage, and cilantro.

Squeeze lime juice on tacos to taste. Enjoy!
Review Vegan Black Bean Tacos
Your emaill address will not be published. We will use your instagram URL to get your profile pic. All fields except instagram username are required.