Free Shipping on Continental U.S. Orders over $45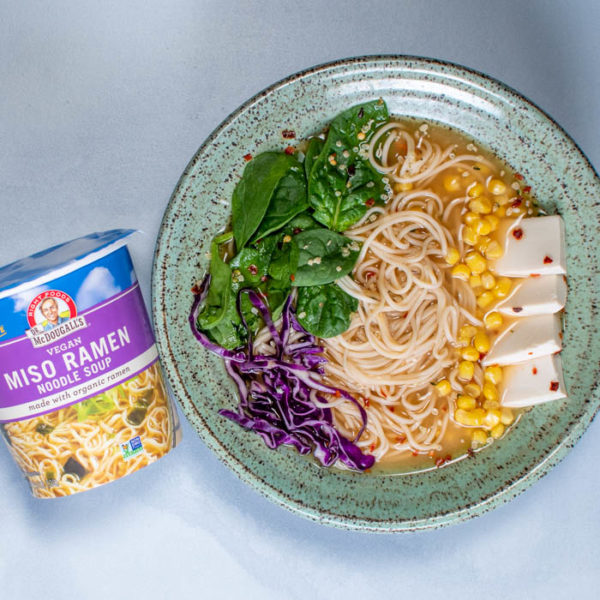 Vegan Miso Ramen Bowl
Description
The easiest, tastiest vegan ramen is just a few minutes away. Prepare a cup of our miso ramen soup and add some healthy, delicious toppings!
Ingredients
1 unit Right Foods Miso Ramen Noodle Soup
1/4 block extra firm tofu pressed and sliced
purple cabbage, shredded
baby spinach
1 tbsp hemp seeds, garnish
1 tsp red chili flakes, garnish
This Recipe Includes Right Foods Miso Soup with Organic Ramen Noodles Big Cup
Instructions
Prepare Right Foods Miso Ramen Noodle Soup according to package instructions.

Assemble bowl: add corn, tofu, purple cabbage, baby spinach, hemp seeds and red chili flakes to garnish.

Enjoy!
Review Vegan Miso Ramen Bowl
Your email address will not be published. We will use your instagram URL to get your profile pic. All fields except instagram username are required.