Free Shipping on Continental U.S. Orders over $45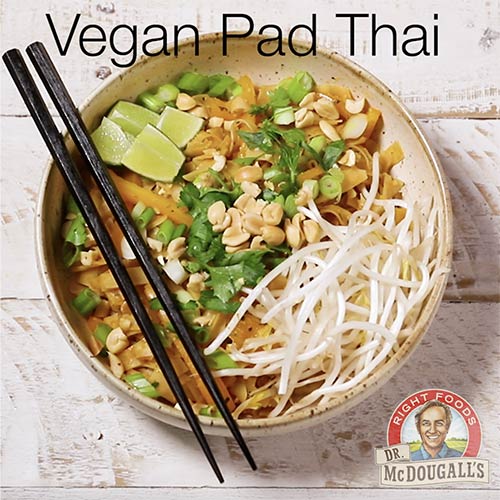 Vegan Pad Thai
Description
Ingredients
1 Right Foods Vegan Pad Thai Noodles Cup
1/3 cup chopped peanuts
1/4 cup sliced yellow bell peppers
1/4 cup mung bean sprouts
1/2 lime quartered
cilantro, garnish
This Recipe Includes Right Foods Pad Thai Noodle Gluten Free Soup Big Cup
Instructions
Prepare noodles according to instructions.

Sauté bell peppers for 2-3 minutes.

In pan, add in noodles to the bell peppers. Combine.

Assemble bowl: bean sprouts, green onions, cilantro, peanuts and lime.
Review Vegan Pad Thai
Your email address will not be published. We will use your instagram URL to get your profile pic. All fields except instagram username are required.