Free Shipping on Continental U.S. Orders over $45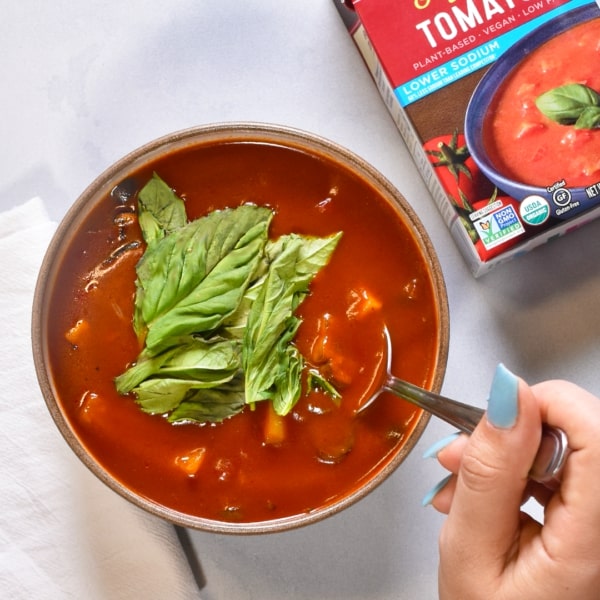 Vegan Pizza Soup
Description
Mamma mia! This savory spin on everyone's favorite pie is sure to warm you up on even the coldest night. Garnish with your favorite herbs for a zesty topping!
Ingredients
1 package Dr. McDougall's Organic Tomato Soup Ready-To-Serve
1 zucchini
yellow bell pepper
1/2 cup mushrooms, chopped
1/2 cup onions, chopped
1/2 cup diced tomatoes
1/3 cup sliced olives
basil, garnish
Instructions
Chop zucchini, onion, mushrooms and bell pepper and place all veggies in a pan on medium for 5-7 minutes or until veggies are soft.

Remove from heat and let cool.

Add tomato soup to a pot, bring to boil.

Add vegetables, diced tomatoes and olives into soup and stir for 5-7 minutes.

Move the soup to a bowl and garnish with basil (add vegan cheese if you're feeling frisky!)
Review Vegan Pizza Soup
Your email address will not be published. We will use your instagram URL to get your profile pic. All fields except instagram username are required.