Free Shipping on Continental U.S. Orders over $45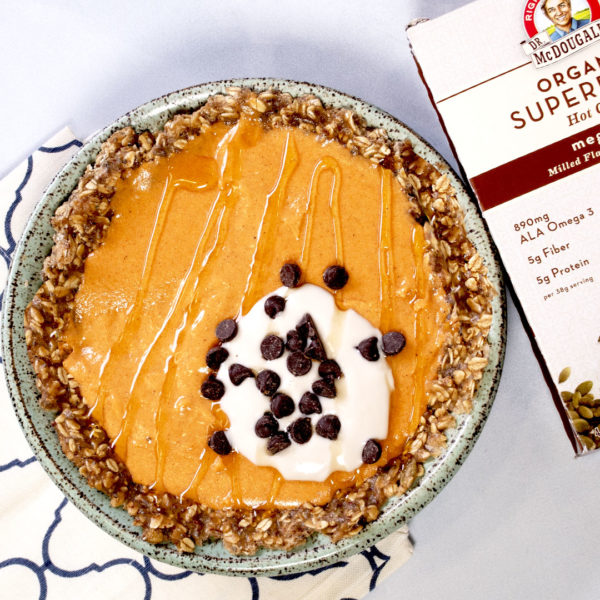 Vegan Pumpkin Pie
Description
The classic fall dessert we all know and love! We whipped up a delicious vegan pumpkin pie using our mega oats as a crust with brown sugar and dairy-free yogurt.
Ingredients
1 packet Right Foods Organic Superfood Mega Oats
1 can pumpkin puree
1/3 cup brown sugar
1/2 cup flour
1/3 cup non-dairy yogurt
salt
non dairy whipped cream
non dairy semi-sweet chocolate chips
honey
Instructions
In medium bowl, mix oats, brown sugar, flour, non dairy yogurt and salt (can also be blended in processor).

Take mixture and place into pie tin or onto baking sheet, push up until crust covers entire surface.

Bake at 350° for 10 minutes, or until desired crispiness.

Remove from oven and let cool for 5 minutes - crust can slide down duding baking, push up to even out sides.

Add pumpkin puree mixture into crust mold, garnish with non dairy whipped cream, semi-sweet chocolate chips and honey.

Enjoy!
Review Vegan Pumpkin Pie
Your email address will not be published. We will use your instagram URL to get your profile pic. All fields except instagram username are required.