Free Shipping on Continental U.S. Orders over $45
Vegan Tacos by Jasmine Briones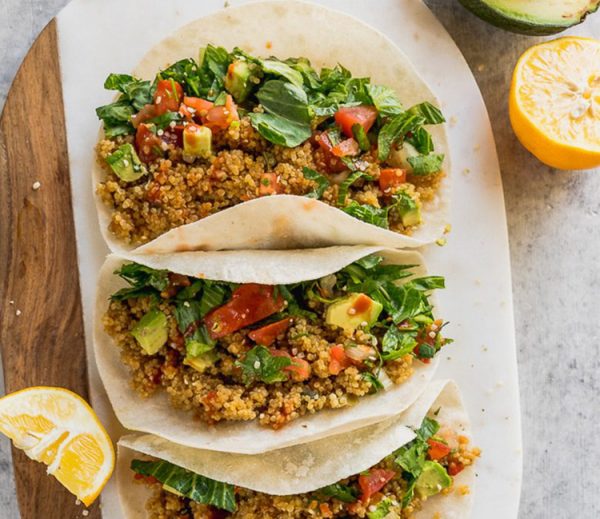 Vegan Tacos by Jasmine Briones
Description
Ingredients
1 container Dr. McDougall's Right Sweet Potato & Kale Quinoa Salad Cup

3 tortillas

3/4 cup romaine lettuce chopped

1/2 avocado

3 tbsp pico de gallo

hot sauce of choice, optional

hemp hearts, optional

lemon juice, optional
Instructions
Follow the directions on your soup cup.

Warm the tortillas in a pan over medium heat until warm and golden, about 2 minutes on each side.

Fill the tortillas with soup, lettuce, avocado, pico de gallo, and other toppings of choice!
Review Vegan Tacos by Jasmine Briones
Your emaill address will not be published. We will use your instagram URL to get your profile pic. All fields except instagram username are required.