Free Shipping on Continental U.S. Orders over $45
Vegan Tahini Miso Ramen by @mariannas_pantry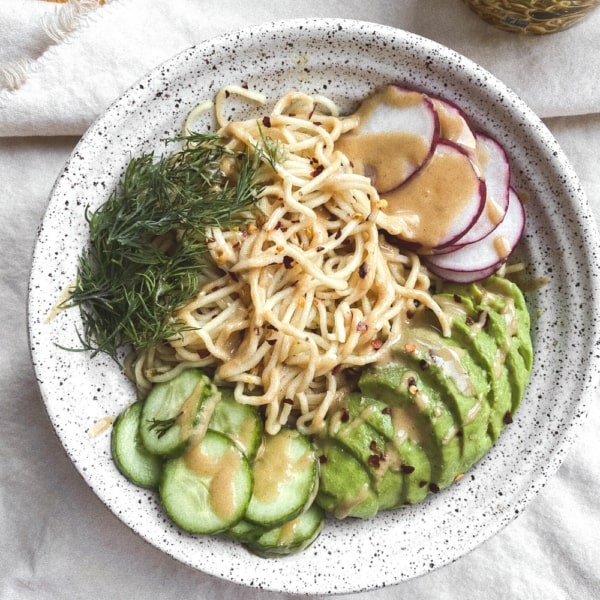 Vegan Tahini Miso Ramen by @mariannas_pantry
Description
Throwback to the ramen we all used to make at home back in the day! @mariannas_pantry whipped up our miso ramen and added savory toppings like avocado and tahini drizzle to bring all the flavor to this nostalgic dish.
Ingredients
1 unit Dr. McDougall's Miso Ramen Soup

avocado, sliced

cucumber

radishes

dill

crushed red pepper

tahini sauce
Instructions
To cook the ramen, remove the lid from the @rightfoods miso ramen noodle cup and set aside the spice packet.

Add boiling water to the fill line then cover cup with a plate, let sit for 5 minutes. Once's noodles are cooked, drain out the water, then mix in the spice packet.

Add noodles to a bowl and top with: sliced avocado, cucumber, radishes, dill, crushed red pepper, drizzle of tahini

Enjoy!
Review Vegan Tahini Miso Ramen by @mariannas_pantry
Your emaill address will not be published. We will use your instagram URL to get your profile pic. All fields except instagram username are required.