Free Shipping on Continental U.S. Orders over $45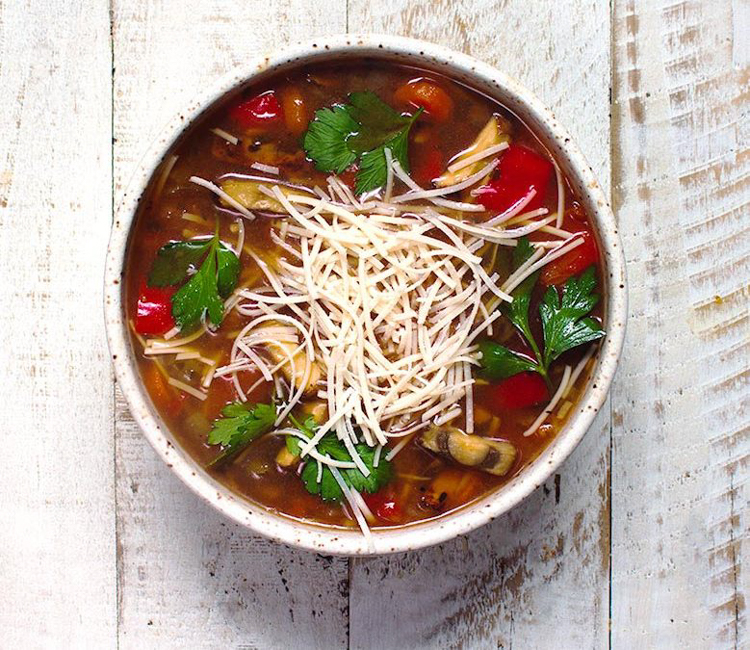 Garden Vegetable Soup
Description
Fight off the cold weather with this healthy and colorful garden vegetable soup! This delicious ensemble of veggies will have you coming back for another perfect bite of soup.
Ingredients
1 package Dr. McDougall's Lower Sodium Garden Vegetable Soup
1 garlic clove
1/4 cup mushrooms, sliced
1/4 cup red bell pepper, chopped
1/4 cup non dairy cheese
4 parsley leaves
This Recipe Includes Right Foods Garden Vegetable Lower Sodium Soup
Instructions
Sauté the mushrooms, red bell pepper and garlic together on medium heat for 5-7 minutes, or until vegetables are soft.

Heat up the Garden Vegetable Soup on medium-high in a separate pot until warm enough to serve.

Assemble your bowl with the sautéed vegetables and non-dairy cheese. Garnish with parsley.

Enjoy!
Review Garden Vegetable Soup
Your email address will not be published. We will use your instagram URL to get your profile pic. All fields except instagram username are required.