Free Shipping on Continental U.S. Orders over $45
Kimchi Miso Ramen Stir Fry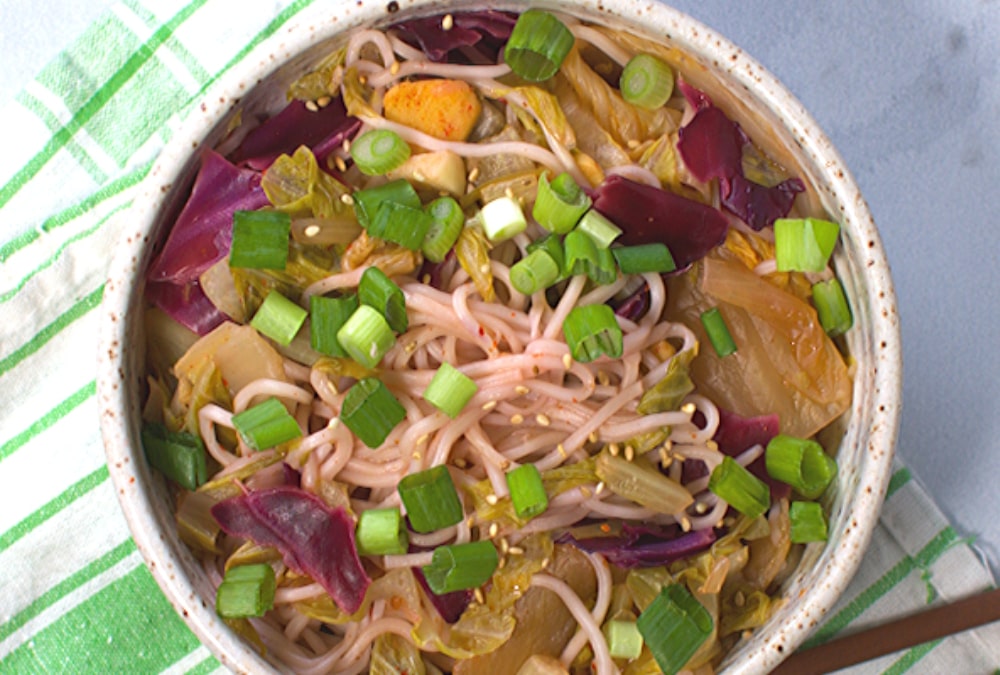 Kimchi Miso Ramen Stir Fry
Description
Today we're stirrin' things up! We used our miso ramen noodle soup cup to make this addictive kimchi ramen stir fry packed with tons of veggies and savory flavors.
Ingredients
1 unit Dr. McDougall's Miso Ramen Soup
1 cup romaine lettuce
1 cup red cabbage
green onion
garlic, chopped
ginger, sliced
kimchi
This Recipe Includes Right Foods Miso Soup with Organic Ramen Noodles Big Cup
Instructions
Prepare soup cup according to package instructions – once prepped, remove noodles from cup and set aside

In saucepan, sauté garlic and ginger. Once fragrant, add in chopped romaine, red cabbage , kimchi and green onion and mix well for 5 minutes.

Add in water and noodles and mix well – cover and cook for 5 minutes on low heat.

Remove, and add to bowl for serving.

Enjoy!
Review Kimchi Miso Ramen Stir Fry
Your email address will not be published. We will use your instagram URL to get your profile pic. All fields except instagram username are required.