Free Shipping on Continental U.S. Orders over $45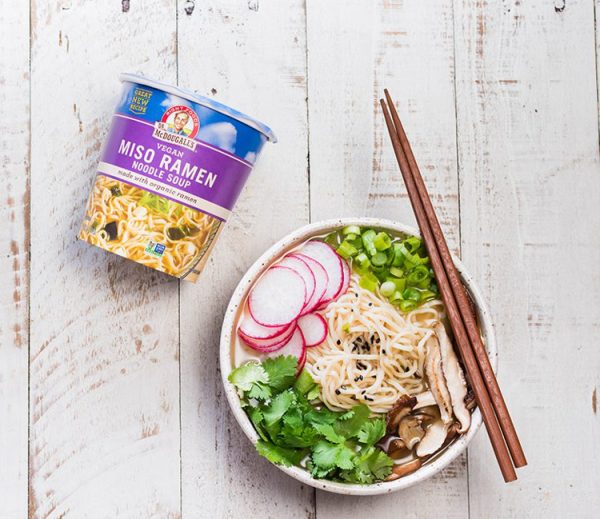 Spring Miso Soup
Description
We love this bright and flavorful bowl of Miso Ramen! Perfect for a quick meal that is just as delicious as if you slaved in the kitchen for hours.
Ingredients
1 cup Right Foods Miso Ramen
1/4 cup sliced shiitake mushrooms
1/4 cup fresh green onion
1 radish
1 teaspoon sesame seeds
2 tablespoons vegetable broth
This Recipe Includes Right Foods Miso Soup with Organic Ramen Noodles Big Cup
Instructions
Start by prepping veggies. Wash and slice mushrooms, radish, and green onions.

Heat up vegetable broth in a pan on medium. Add shiitake mushrooms and sauté for 5-8 minutes or until they start to brown. Then remove from heat.

Cook Miso Ramen according to package.

Add ramen to your favorite bowl. Top with radishes, cilantro, green onions, shiitake mushrooms, and garnish with sesame seeds.

Enjoy!
Review Spring Miso Soup
Your email address will not be published. We will use your instagram URL to get your profile pic. All fields except instagram username are required.